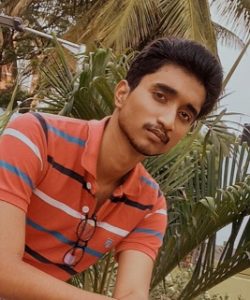 Mr. Varghese Thomas Panicker is the Sole Proprietor – Aquafarm in Bengaluru, Karnataka.
During this meeting ,  Mr. Varghese Thomas Panicker  will be talking about various ornamental fishes mainly huppies, betta's and ornamental shrimp, focusing On the following sub topics
*Aquaculture
*Various Breeding Techniques
*Feeding Cycle For Good Growth.
*Essential Plants That Are Required For Breeding -The Hornwort Plant.
*Cleaning and Hygiene Techniques That Has To Be Maintained For Good Growth and Development Of Fish.
*Benefit Of Aquaculture In Terms Of Business.