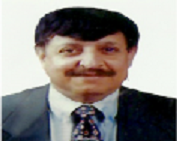 Mr. BK Menon is the Proprietor of Green Planet Agri in Bengaluru, Karnataka. To know more view To know more view https://bit.ly/3w2VDIz
Mr. BK Menon  says curcumin is the main active ingredient in turmeric. It has powerful anti inflammatory effects & a strong anti oxidant curcumin boosts immunity. Curcumin in turmeric has been studied by NIH – National Institute of Health Baltimore-USA and Johns Hopkins Medical College Hospitals USA as a beneficial herb in Cancer treatment. Curcumin also may help delay ageing & fight age related chronic diseases. It has huge market potential. Turmeric & curcumin has proven health benefits and  powerful medicinal properties.
During this meeting, Mr. BK Menon  will discuss about the varieties of turmeric in which the curcumin content is more and how farmers can be benefited.