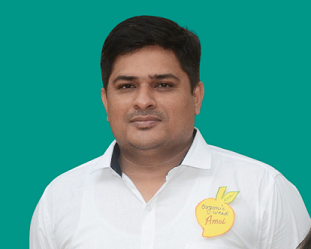 Mr. Amol Vitthalrao Khandare is the Cheif Manager- Agribusiness at International Institute of Advanced Agriculture Skill Development- IIAASD at Tonk Raod, Rajasthan.
Ashwagandha herb is an important ancient plant whose roots have been used in Indian traditional systems of medicine such as ayurveda and unani. Increasing demand of product as a multifunctional herb that can be classified as an immunity booster, a supplement to energy, a rejuvenating and stress buster, growing trust in herbal/botanical supplements, surge in demand for herbal healthcare continues persistence because of its appeal to use items as organic, adoption of sedentary lifestyle amongst people is generating a-increasing demand for nutrients that promote health and wellness are some of the major as well as vital factors which will likely to augment the growth of the ashwagandha market in the projected time frame of 2021-2028.

Ashwagandha market is expected to reach USD 1.14 billion by 2028 growing at a growth rate of 6.40% in the forecast period 2021 to 2028. Increasing prevalence of health conscious people which will act as a factor for the ashwagandha market in the forecast period of 2021- 2028.