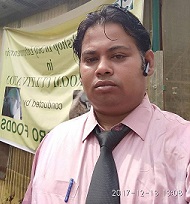 Dr. Sushant Shekhar is the Founder & Director of  Jayaa Agro Foods in Deoghar, Jharkhand. His interests are  mushroom cultivation , manufacturing and value addition.  To know more view https://bit.ly/39wZtiQ   Dr.Sushant Shekar says :
1. Value addition in mushroom is the need of the hour to improve health, nutrition and immunity
2. Growers can get extra income and prevent wastage of fresh mushroom
3. Mushroom blends well with any food items so lot of food items can be prepared with fortified mushroom.
4. Can provide nutritional benefits to those who do not consume mushroom because of taste or texture
5. Can be used in different mid day meal program to improve child nutrition and immunity.