Here is a summary of an online discussion that answers questions like: which fodder is healthier for dairy animal, which fodder increases milk yield impact on fat value, how much fodder is required per cattle on daily basis, and which fodder is preferred by milk cattle, besides others
Members who participated in this discussion :
• kushal1980   •  subramany • saravana_1981 • isabgol • farmgrover • sri26  • vmpagri • hmanju
To connect  with them visit www.agricultureinformation.com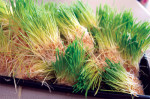 Green Fodder
Mr. Jaimin Patel, Shree Vinayak, Gujarat, says one of the most important aspects to consider before setting up a dairy farm is green fodder planning. "I would like to consult all dairy farmer, dairy consultant and agri expert to know their opinion, suggestion and their valuable recommendation to improve health of Indian dairy industry," he says.
One member maintains the effectiveness of the fodder is subject to the water/waste water availability. One can opt for CO3, CO4, and fodder maize, besides other options. "You will get more milk if you feed more greens with fat value. You should feed minimum 25 kg for a lactating cow," he maintains.
Mr. Swamy informs, "Apart from grasses, tree-based crops like anjana/kamara, drumstick, jackfruit, melia dubia, subabul, and sesabania produce great fodder, shade for dairy animals and timber for generating additional income along with dairy and to add value addition for land using for dairy."
Beer Waste as Fodder
With conflicting reports on use of beer waste as dairy fodder, Mr. Patel says, "Don't use beer waste. It is acidic and has bad impact on cattle health. You might be aware of Swill milk scandal of the 19th century when infants were dying by drinking milk from sick cows fed on distillery waste. If you feed this waste to your milch cattle, they will produce horrible milk!"
Mr. D. Balaganesan, CEO, V.S.V. Oil Millss, says, "Beer waste is the worst thing to give as feed to cows. After giving beer waste as feed the cow will not be useable. There are some adverse effects like lowered birth rate, and lowered longevity by 40%"
However Mr. Kumar S maintains, "We can use beer waste as good fodder but on a temporary basis only." Another member says, "Beer waste is a good fodder for the milking cattle. Napier, mulberry, azolla, subabulla, kudre masala (lucerne), and agase (in Kannada) are good for the cattle.
Lucerne Grass
Mr. Patel suggests using alfalfa grass (lucerne grass) for feeding the cattle. He maintains, lucerne grass is better than actisaf. "Lucerne has high protein content, mineral, calcium and many nutrition. It not only increases the fat value but also increases the milk yield. It is highly recommended for cow, buffalo, goat, sheep, rabbit, emu and others."Bharatbook too agrees, "Lucerne Grass is beneficial for increasing the fat values. It is rich with minerals as well as the proteins."
Hydroponic System to Grow Fodder
Mr. Manan Patel of Greentech Organic Hydroponics Systems informs dairy farmers and other live-stock farmers can grow fodder using the hydroponic system. "The hydroponic system used for growing fodder is 25 ft. x 10 ft. container that can get you 700 kg of fodder per day. The advantages are it uses very less space and water; is 100% organic and requires less labor. For example, if you want 700 kg of fodder through conventional system, you require a minimum of 10 people; but in hydroponic system, you need only 1 person to operate it for just 3-4 hours of work. That is the major advantage."
He further adds, "This fodder is high in nutrition with 14% protein. This system is most useful in times of drought. The ROI of this product is only 12-15 months."
Mr. Manan maintains there is no training required to operate the system. "It is a completely automated system. Somebody has to shift the trays every day, and any layman can operate this. Nobody has to control this machine. Anybody can handle this. Even an uneducated farmer can handle this machine easily. This entire system is an assembled container which we have to erect at their farm. It will take 6-7 days to erect the machine," he adds.
Cotton Seed Cake
Mr. Balaganesan says, "Cotton seed cake is made from cotton seeds after extracting oil from the cotton seeds and is used for animal feed. It is a good source of nutrition. It has long been used as a highly economic protein concentrated food for animal feeding, being a great source of protein, fiber and energy. It is the best cheapest good fodder for cows. And also it helps in increasing the milk production and the quality of the milk. It will be available whole the year.
Actisaf
Mr. S. Manikkamani of Puducherry suggest using Actisaf. He lists the benefits of using Actisaf as:
1. Increased milk yield worth per lactation: Yield increases of up to 2 litres/cow/day with higher and earlier lactation peaks. The yields are maintained for longer periods
2. Milk protein increases of up to 4.3%
3. Milk butterfat increases of up to 9.8%
4. Increased Dry Matter Intakes (DMIs)
5. Reduced incidences of acidosis, lameness and cud balls
6. Improved fertility with less repeats due to better rumen efficiency
7. More content animals
He adds, "Actisaf is heat and acid stable and can be included in both compound and home mixed diets."
===============================================================================================
V.S.V. Oil Millss
Palladam, Tamil Nadu based manufacturer and supplier of cotton seed cakes, the dairy fodder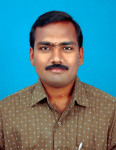 V.S.V. Oil Millss was set up in 2008. The company was founded by Mr. Devaraj and Mr. D. Balaganesan, CEO. It manufactures cotton seed oil cake and cotton seed oil. The cake is used as cattle feed and the oil is used as edible oil. The company clocks an annual turnover of Rs. 2-3 crores per year. Overcoming initial challenges in quality and production, Mr. Balaganesan maintains the company worked hard to reach its goal. There are 25 people working in the company.
Technology Used : The cotton seeds are first dried in a dryer yard. The dried seeds are put in screw conveyor and then to the expeller. The seeds are crushed and the cake and oil are separated. The oil collects in an underground storage tank and the cake is packed. The oil is then put in a neutralized tank. After washing, it is sold to the refineries. V.S.V. Oil Millss sells the cotton seed cakes directly to the dairy farmers, which is then used as cattle feed whereas cotton seed oil is sold to refineries where it is refined and sold to end users.
Market Response : Mr. Balaganesan maintains the market response has been good. "Dairy farmers usually are not aware that cotton seed cake can be used as fodder. So we spread awareness about the various benefits of using cotton cake as fodder."
In order to create awareness the company asks the dairy farmers to use one bag and decide based on the result. "Once they see the improvement in the milk production and the quality of the milk they use them regularly," he maintains. The company mainly supplies to Tamil Nadu followed by Mumbai, Andhra Pradesh and Kerala.
Mr. Balaganesan is an MBA and has been in this field for 5 years. "I have another 5 years' experience in garment manufacturing and also 3.5 years in spinning mill," he adds.
Contact Details : V.S.V. Oil Millss,, 22-A, V. S. V. Gardens, P.Vadugapalayam, Palladam, India 641 664 Mobile + 91 8 973 973 973
Tel: +91 4255 254452 Email – vsvoils@gmail.com
==================================================================
Greentech Organic Hydroponics Systems
Offers hydroponics systems for green fodder production. Manufacturing unit at Ahmedabad, Gujarat
Greentech Organic Hydroponics Systems was set up in 2008 in     Ahmedabad, Gujarat. The company specializes in manufacturing greenhouse for growing fodder. "This greenhouse is a type of container. In 25 ft. x 10 ft. container you can get 700 kg of fodder per day," says Mr. Manan Patel, managing partner. The company was founded by 4 partners.
The company focuses only on maize and wheat fodder. "We manufacture machines for fodder production. Our target customers are mainly livestock people who buy fodder for their dairy farming and goat farming," says Mr. Patel. The annual turnover of the company is Rs. 2 crores. Greentech supplies its products across India.
Initial Research
Speaking about their initial research, Mr. Patel says, "In hydroponics we have to use a media to develop things. But we produce fodder without using a media. We use only water to develop fodder," adding, "We produce the fodder without soil and very less water. We require only 3 L of water to manufacture 1 kg, as compared to conventional method where they require 80 L of water per kg."
He maintains, "Last year in India we were the first company to install hydroponic greenhouse for commercial use of 600 kg per day in ICR, Goa." He maintains the maximum demand for the product is in South India.
Challenges
Being a completely new technology, the company is facing challenges in marketing its product. "People do not have much awareness about the product; we have to create the awareness among them. We take part in agricultural exhibitions to create awareness.
We demonstrate and show them the difference between conventional fodder and hydroponics fodder," he adds. In terms of quality certification, the company has ICR certification. Mr. Patel maintains that the product is doing very well in the market. "So far the farmers have accepted this system very well. But the main factor is the initial cost.
I should say that this is a drawback of this technology. Initial investment is very high, but if you see the ROI, then it is 12-15 months only."  Mr. Patel is an electronic engineer. He also did masters in electronics. "One of my partners is a PhD in biotech and the other is a mechanical engineer," he adds.
Contact Details : Greentech Organic Hydroponics Systems, Plot No 4501, Phase IV, GIDC, Vatva, Ahmedabad 382445, Gujarat, India. (O) +91 79 25840212, (M) +91 9925152843 Email – greentech.oh.systems@gmail.com, contact@greentechydroponics.com
Website – http://greentechydroponics.com/
==================================================================
Our Correspondent
Join the discussion at – http://bit.ly/156ohti
Source : Agricutlure & Industry Survey