Volunteer based model to enhance livelihood of cotton farmer
"The high percentage of farmers, 70% out of the total who committed suicide were cotton farmers and they were in a very bad state especially after the hype of bt cotton," shares Mr. Ananthoo. "So we wanted to work with them and help ecologically and economically because we had experience of working with farmers on other produce- grains, vegetables etc," led group of volunteers to establish Tula in Chennai. A total investment of Rs. 1 lakh was made by each of the 15 founding members.
Cotton failure affected farmers, hand spinners, hand weavers, natural dyers and tailors. "We wanted a simple, low energy, low foot print, local economy reviving and livelihood enhancing solution. So Tula was formed to address all these,"shares Mr. Ananthoo. Now the organisation help farmers grow rain-fed organic cotton which the organisation buys and then hand spins, weave, dye, stitch manually and sell as garments thus helping to improve the livelihood of cotton farmers.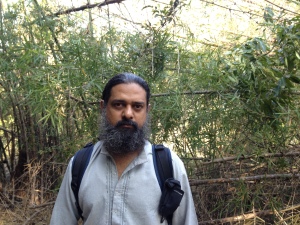 The leading founding volunteers are Mr. Jaishankar, Mr. Ananthoo, Mr. Balaji Shankar, and Mr. Pamayan. Later more people joined from various other organization like Sahaja Samrudda (Krishna Prasad) to help on seeds front, KavithaKuruganti of ASHA to help on org farmers' front, Tara of Nature Alley for designing, and JanapadaSeva Trust of Melkote (Santosh Koulaji) whose weaving centre helped in weaving and stitching.
At present the number of members in the organisation is 15 in Karnataka since 2013 and 30 in Akola district of Maharashtra from the year 2014. The criteria for a farmer to become member include small land holding (less than 4-5 acres), rain-fed, mixed cropping and ecological practices. Also there should be no irrigation. They should also not have any chemical farming in parallel (in their own land- other parts or other locations and not even in any leased land that they may have).
The organisation deals with farmers doing only organic farming. "We do not even procure from farmers who do both (organic and chemical)," clarifies Mr. Ananthoo. The species cultivated by the members are the traditional desi variety which also suits hand spinning.
"We bring in experts or work with groups like Sahajaa Samrudda or Chetna Organic who already work with farmers and convert them to organic," shares Mr. Ananthoo. The organisation also makes field visits.
Speaking of use of technology Mr. Ananthoo says, "Bigger machines have improved earning potential for some big investor. So they are industrial solution whereas hand spinning was (& is) a decentralized and distributed economy! That is why Gandhiji pushed it so hard." However the organisation is working to obtain small machines with solar and micro spinning machines.
"Farmers harvest the cotton, gin and give us lint (raw cotton -deseeded). This ends their part," says Mr Ananthoo, "We then get cotton hand spin, hand weaved, dyed and manually stitch into garments."
The organisation ascertain fair and premium price for its farmers. "They get 10-15% for sure in the form of premium. They all also get an additional 10% in the form of correct weighing which never happens with local market/traders and so an effective 25% is the farmers' earnings when dealing with Tula," Mr. Ananthoo shares the details.
The organisation also sells part of the fabrics produced to some designers and also to walk-in customers. "But it is probably some 20-30% only. The rest is used for garments," he informs. The price of these fabrics ranges from Rs 600-1500 while for garments, a basic kurta (men's) starts from Rs 600 and ladies top starts from Rs 900. The fabric customers include customers of restore and OFM (Organic Farmers Market).
When asked why the organisation sells garments instead of just fabrics Mr Ananthoo answers saying, "One is we also enhance the values/livelihoods. For example we work with some tribal and embroider the garments. Then we also find that selling garments to our captive market (that has been built over years with our organic market) is better and easier. They understand the product and readily support this cause and any day selling garment is easier and a better option (commercially too) than just selling fabric."
The organisation creates awareness through social media the organisation existing network of organic retail. They also participate in awareness programs, melas and exhibitions for organic and safe food. "Visibility has been good and recognition too," shares Mr Ananthoo, "In 2-3 years it can be profitable."
Only one person has been employed by the organisation. All others are volunteers – one to see accounts, 2 to help in marketing, and 2 to work with farmers. "It is a predominantly volunteer model," he adds.
The future plan of the organisation is to "Influence more groups to replicate this model. This is just a proof of concept. We devised it as a tool to overcome the problems in the present scenario. We want more groups to replicate this," he adds and propagates the notion of khadi industries saying, "More farmer groups should take to this organic, hand spun/woven dyed garments. Spread contemporary khadi."
Contact details-
Tula
No 38, Besant Avenue Road
(Adjacent to Basera Apartments/ Aavin Circle)
Adyar Chennai – 600020, Tamil Nadu
Mob: 94441 66779
Email: ananthoo@gmail.com , contact@tula.org.in
Web: http://tula.org.in/