Hi-tech farm producing pesticide free salad leafs, vegetables and fruits hydroponically. Production close to 8 folds in open cultivation. Quality of the produce clears all the laboratory tests with top grades.
Today when majority of Indian youth are running away from agriculture three friends Mr. Deepak Kukreja, Mr. Dhruv Khanna and Mr. Ullas Samrat, based at New Delhi completed their professional degree courses in much popular streams but choose to become first generation farmers taking up hi-tech farming. They started their first experiment urban farm in New Delhi in October 2014 and within the span of three years expanded their operations with new farm set-up at Mumbai, Pune and Mahabelshwar. Their company 'Triton Foodworks' clocked the turnover of Rs. 1.2 crore last year.
Driven my passion towards technology and farming the trio are self-taught farmers focused on increasing the farm income by decreasing the production cost keeping the quality intact and implementing new marketing strategies for higher sales. "We are growing 8 folds quantity of food in 1/8th of the area without soil and using 80% less water than in one acre open cultivation. Our entire farm is operated on the switch of buttons that requires minimum manpower and we have developed our own formulations of bio nutrients to be fed in the water to support the plant growth. In this way we are using half as many resources and have reduced dependence on outside purchases too. Consequently our production cost is reduced and we sell our produce ourselves to B2B and B2C clients without any involvement of middlemen thus it leads to higher profits. With technology intervention our model proves farming is interesting and profitable too," asserts Mr. Dhruv Khanna.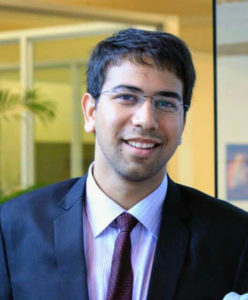 Speaking about the farm infrastructure he says, "As in Delhi the temperature rise upto 47-48 degree Celsius during peak summers we have fan pad cooling system to controls the climatic conditions inside the farm and water chillers to cool the water in which the plants are grown. In this way we create a favorable environment inside the farm as required by the plants. The temperature is under 24/7 check and every plant growth is closely monitored. Therefore the quality of the produce when harvested is excellent."
Crops grown are strawberry, seedless cucumbers, regular tomatoes, aubergine (eggplant), bell peppers, cherry tomatoes, five varieties of lettuce and herbs such as basil, parsley, oregano, arugula etc. "As it is a completely soilless system of farming we use two different media for growing creepers and leafy vegetables namely cocopeat and deep water culture respectively. We mix many nutrients in the water for the consistent plant growth and best quality of the produce, elucidates Mr. Khanna. To bring down the cost of production all agri input solutions are made in-house. "We buy ingredients in bulk and prepare the solutions as per our formulations." Besides there are two RO systems, 2000 liter capacity in which the nutrients are mixed and supplied to the roots of the plant. 30% rejected water from RO system is used for cooling system. Thus every drop of water is used wisely.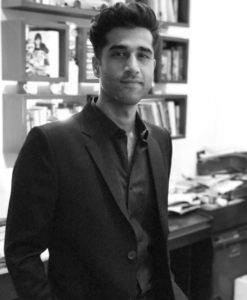 In addition to keep the crop safe from disease and pest attack preventive measures are taken such as spraying neem oil/garlic oil thrice in a week with automatic sprayers. "We never use any chemical based farming inputs in our farm. We ensure edibles grown in our farm are 100% nutrient rich that boosts the health of the consumer. Our entire produce is absolutely pesticide free. It has been tested and certified in the laboratories. All our produce gets approved in no-time by our B2B clients such as nationally renowned fast food retail chains, food processing companies, hotel etc."
Crop production is planned as per the market demand. Off season crops are also grown as it fetches higher returns but the quantity is kept less. "We grow multiple crops so that we have good variety to sell to our buyers," he shares.
Next important aspect of farming is marketing. "Initially we sold all our produce in New Delhi wholesale market as we were occupied in setting up the new farms. In the meantime we were also testing B2C segment by selling small batches where we kept our shelves at the small grocery store in Thane, Mumbai. The response received in B2C segment was encouraging and we got good sales because the consumers liked the taste of our vegetables quite a lot," highlights Mr. Khanna. Company founders also directly contact B2B clients for their product sales. "They too liked our farm produce but as they have bulk requirement the contract is kept on hold. However we do sell our produce in smaller batches to them if they have the requirement." B2C segment is more profitable and at the same time more challenging.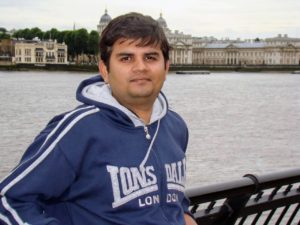 "Presently our 80% business is B2B and 20% is B2C. The price variation selling in mandi, B2B clients (institutional buyers) and retailers is huge. For example basil is sold at Rs. 60/kg in mandi, Rs. 100-120/kg to B2B clients and Rs. 300-320/kg to B2C clients. Looking at the pricing indeed B2C segment will be alluring but it is a complete different business in itself that demands flawless supply chains, storage facility and customer care. Therefore we keep it both B2B and B2C clients," he reveals.
When asked about hydroponic system being high capital intensive, Mr. Khanna clarifies, "Indeed the investment is high but the production is 8-10 times more than the open cultivation. Secondly as the farming is done in controlled environment so the risk factor is negligible. Lastly most important the produce is pesticide free that ensures no harm to the health of the consumer. The return on investment surely would be attained in 3-3.5 years by selling the produce in wholesale mandi. If the produce is sold to B2B or B2C segment then ROI will be still much sooner."
In future the founders of Triton Foodworks plans to expand their farm facility to 5 acres and export the herbs as raw plus value added products to international buyers. "There is good demand of basil oil in international market. We are looking forward for such export opportunities. Also we want to completely stop selling our produce in wholesale market and keep equal focus on B2B and B2C segment," shares Mr. Khanna.
He concludes, "Farmers' son in rural India is moving to cities to drive taxi and majority of urban youth anyway hardly have any connect with agriculture. Thus in coming years it would be a huge challenge for India to produce food all our countrymen. We realize this upcoming demand and supply gap of food thus presently we are focusing on expansion to minimize the gap as much as possible. We all three are first generation farmers so we are learning with experience. And we are sure to nail it in well in future!"
Contact details:
Triton Foodworks Pvt. Ltd.
207, Aggrawal Corporate Heights, Netaji Subhash Place, New Delhi – 110034
Email: info@urbanfarming.co, dhruv@tritonfoodworks.com
Web: http://www.tritonfoodworks.com/