Contract farmer turned into producer, processor and exporter
Trimurti Corn Agro Foods organically grows corn and processes it using a preservative free process into ready to eat, frozen, in soft packing or in cans. Products are sold under the brand name King Corn in India and overseas. Founders of the company Mr. Santosh Shinde and Mr. Nitin Shinde started their journey as contract farmers. With their long-sighted vision, they expanded into producing value added products and became one of the renowned processor and exporter, "It was the need of the time to grow as processor as with solely contract farming we could not have experienced growth. Value added products have better returns than the core farm produce," says Mr. Nitin, the drive behind venturing into food processing. Processing plant was set up in 2004 with the capacity of 25,000 tonnes a year. Company is located at Pune, Maharashtra.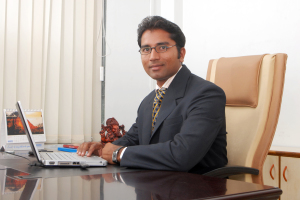 "We are the first- generation entrepreneurs so we had to learn everything from the scratch. We started the operations at the small-scale with selling our processed items within India and consistently went on expanding to export the products. Currently our 60% produce is exported while 40% is sold in domestic market," shares Mr. Santosh.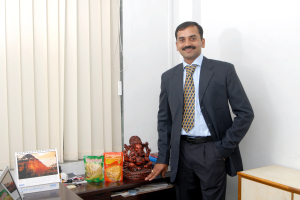 Within one year of processing, the company started exporting products to Russia, Australia, France, Pakistan, Iran and the Middle East countries. Retail chains like Walmart and British chain Tesco etc enables King Corn to reach the end-users in foreign countries. Speaking of unique features of India's processed sweet corn in International market Mr. Nitin says, "Ours is tropical corn variety while it is temperate corn variety in America and Europe. We get an edge for texture and flavour. Hence, demand for Indian sweet corn is good."
There are 4000 plus contract farmers growing corn for Trimurti Corn Agro Foods. "We have our focus on small and marginal farmers having small land holding. We provide them initial support with credit on seeds and fertilizers which is later adjusted in the payments of corn purchase. The credit is vital for them," he adds. "Besides, all the farmers are based in and around the processing plant. It is ideal for retaining the quality of corn and facilitates the procurement progression." Company's team is always on the field to provide guidance on farming to the farmers.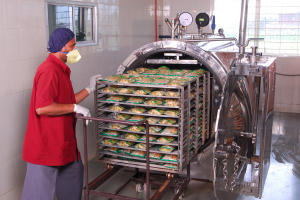 There are no challenges faced with the contract farming model as it is win-win situation for both but climatic changes is the biggest hurdle in the farming business, opines Shinde brothers. In exports, if farming and food processing sector are given some ease on the interest rates then our export prices can be very competitive in International market. Lastly we need better infrastructure facilities in the country too.
Others than corn, company also diversified in few more products such as strawberry, peas, broccoli and so on. "As of date we have 25 products in our portfolio," informs Mr. Nitin. "Our next plan is to set up new processing plants and setting up infrastructure for IQF and blast freezing. Our primary focus in on corn but we would explore vegetable segment soon. Lastly we will expand our exports in some more countries." To create product awareness in International market Trimurti Corn Agro Foods participates in various exhibitions, fairs and seminars. Shinde brothers suggest going for in-house R&D and consultant assistance for venturing into food processing segment.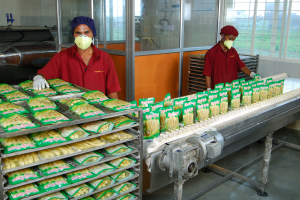 They conclude saying, "India is an agriculture based country. We can prosper at much faster pace globally if we pay attention to our resources. We grow food all round the year using natural resources in contrast to other countries that grow food only in one season. We should take advantage of the same. Enormous amount of agricultural commodities are wasted in our country because it is not processed. Food processing industry is very small presently. If we upgrade ourselves then surely we can be global leaders because we have the potential to reach the apex."
Contact details-
Trimurti Corn Agro Foods
'Agrowera House' 2A/64, Clover Cascade, Hindusthan Estate, Road no. 13, Opposite Joggers Park, Kalyaninagar, Pune – 411006. Maharashtra, India.
Telephone-+91 2026680213
Email : nkings@trimurticorns.com
Web: http://www.trimurticorns.com/