Offers degree programs in seven agriculture related fields. Located at Anand, Gujarat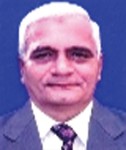 The Anand Agricultural University (AAU) was established in 2004. The university is engaged in education, research and extension activities in agriculture, horticulture engineering, product processing and home science. There are 7 colleges, 17 research centers and 6 extension education institutes affiliated to the university in six districts of Gujarat.
Degree Courses
The AAU has 7 faculties: agriculture, dairy science, veterinary & animal sciences, agriculture, information technology, agricultural engineering, and food processing technology & bio energy. It imparts training in vocational courses like farm equipment, watershed management, bakery training, poultry management, gardening management, production of medicinal aromatics plants, and biological control. The university also runs the masters programs in distance education mode like agricultural marketing.
Dr. A.M. Sheik, vice chancellor, says, "AAU gives complete practical exposure to each and every student. For example in dairy science, we give the training in Vidya Dairy for full one year for production and marketing of milk and related products."
"Similarly in agriculture we have created six experienced learning unit with the support of ICAR, New Delhi, and students have to work in these units on profit sharing basis. In veterinary too internship is imparted to all the students at the veterinary health centers. Apart from this, students are also involved in Megha Krushi Mahotsav program. Under this program they visit the farmers and discuss the issues related to farming and suggest solutions," he adds.
Minimum Eligibility
For agriculture, veterinary, FPT & BE, and horticulture students with 12th pass in PCB with GUJCET scoring are eligible. For agricultural engineering, dairy science, agricultural information technology courses, students with a 12th pass in PCM with GUJCET scoring can apply. "The students are selected on the basis of 60% of Std. 12th marks and 40% of the entrance of GUJCET exam," says Dr. Sheik.
Course Duration
The duration of all the courses is four years and for the veterinary courses, it is five years. "We have the master degree course in international agri business management also, especially for the agriculture management/ agri business sector," informs Dr. Sheik.
Research Activities
The university's main research focus is on natural resources, crop specific research, bio-technology, food process technology, organic farming, micro biology, veterinary surgery & medicine, and water management. "The major crops which we are dealing in are maize, paddy, pigeon pea, and cotton," informs Dr. Sheik.
Career Prospects
Dr. Sheik maintains, "Nearly 10 to 15 % go overseas for higher education, 60% go for the higher education in the country, and 30% go for the jobs in MNC or with other companies, banks, and fertilizer companies."
Future of Agri Sector
Commenting on state of agri sector in India, Dr. Sheik says, "Previously people did not take up agriculture as a profession, choosing it as a last resort," adding, "At present good talents are opting for agricultural sector. We are expecting more demand and have increased the intake capacity by 30%."
Dr. Sheik is a Ph.D in agricultural materiology and agronomy. He did his post doctorate at ICRISAT and University of Georgia, Athens, USA.
Our Correspondent
For more information, contact : Anand Agricultural University, Anand 388110
Gujarat (INDIA) Phone: (0)2692-225800 / Mobile: 099980 09960
Email: vc_aau@yahoo.com / vc@aau.in Web: www.aau.in
Source : Agriculture & Industry Survey