Provides organic certification to farmers at very less cost. Located at Coimbatore, Tamil Nadu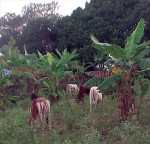 Tamil Nadu Organic Certification Department (TNOCD) was established in the year 2007. It is a Government owned company where all the activities are processed under the guidance of Director. Staff includes a quality manager, an evaluation manager and six organic certification inspectors. Minimum qualification required for an inspector for this organization is MSc in Agriculture.
"Organization is not profit oriented. They charge a very less amount of Rs.2, 200 per individual farmer including registration, inspection and travel expenses. Last year they collected around 9.8lakhs as a receipt from operators, and expenditure was 62lakhs" shares Shri S Balakrishnan.
Shri S Balakrishnan, Director of Seed and Organic Certification at Tamil Nadu Organic Certification Department (TNOCD). He is a doctorate in Agriculture Economy.
Company conducts training programs for operators who in turn educate farmers about organic farming, introduce organic traders to farmers and provide platform for them to interact and provide certification. As some of the farmers are illiterates they find it difficult to maintain records.
Group of corporate and people with contract farming system can also register with TNOCD. They charge Rs.7, 400 for registration for corporate for any amount of land.
Currently certification is carried under National Programme for Organic Production (NPOP) norms. Apart from farming organization is planning to extend certification to aquaculture and textile, as Government of India has brought a new textile standard for certification of textiles, also they want to do apiculture certification for honey production and certification for animal husbandry as well.
Organic industry is growing at the rate of 20% every year. Organization's advice to farmers is to produce value added products to get bigger market with greater revenue.
Our Correspondent
For more information, contact :
Tamil Nadu Organic Certification Department,  1424A, Thadagam Road, GCT Post,
Coimbatore – 641 013. Tamil Nadu. India.
Phone: 0091 422 2432984 Fax: 0091 422 2457554
E-mail: info@tnocd.net  Web: www.tnocd.net
Source : Agriculture & Industry Survey