Tell us about yourself – your education background, etc.
I come from Maharashtra and I was did my schooling up until my Grade 10 in my village. I did my grade 11 and 12 in Science, in a city within my district.
I completed graduation in Horticulture from Mahatma Phule Krishi Vidyapeeth, Rahuri in 2009.
Immediately after graduation, I was in urgent need of a job because I needed to support my family. In the adjoining district of Satara, I joined Kisanveer Sugar Factory as a Horticulture overseer.
There was 100 acres of land surrounding this sugar factory, and I used to technically manage that piece of land. I was there for 2 years.
To progress in life, financially and professionally, I needed to seek a job outside. I got an opportunity in Bahrain and in May 2012, I started working at Jassim Trading and Agroserve as a sales coordinator at their showroom.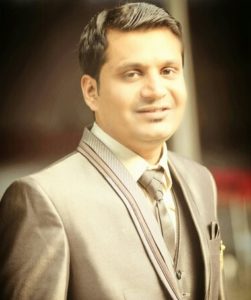 You jumped from being a horticulturist to a sales coordinator – a huge leap. What was your thinking at that point of time?
My communication skills needed improvement. In my first company, I kept my interaction with a limited people only as I was fluent only in Marathi.
When I went to Bahrain and started working as a sales coordinator, I had to interact with people from different parts of the globe. So, I had to speak in English, there was no other option. That way, my communication skills changed for the better.
I also got to learn and see a lot many products. I gained knowledge on what they did at an international level, the manner in which their products appear in the market etc. So, it was a great learning experience.
I was technically very strong because of my horticulture background. If my second job was my first job, I perhaps wouldn't have been able to contribute the way I did because having knowledge on the field ramps up your knowledge to a great extent. I could speak to my clients with confidence and could suggest products to them.
Then you got back to Pune and joined a construction company.
Yes, at Nanded City Development and Construction Company Ltd. I was hired as a Senior Horticulturist.
When I was working for Jassim Trading and Agroserve, it was more about landscaping than agriculture. I used to take care of the indoor and outdoor nursery, the irrigation settings, the landscaping machinery, etc. I was more inclined towards landscaping in my first job.
When I got back to Pune, the job was more similar to the first job. I realised that if I remain as a sales coordinator, I will be limiting myself professionally. I could progress better if I had experience in development and execution. That would do good to my career growth.
I had always wanted to start something on my own and in the long run my vision was to get trained in multiple aspects. So, I shifted to the construction company because I could gather information on land even more. By then, I had gained product knowledge and how to execute it too.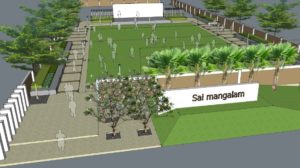 It was after that you joined Essar as a Deputy Manager, Horticulture?
Yes. And now I have successfully started my own venture – Ayachit Horticulture Services.
Among these transitions you have taken – at what point did you decide to do something on your own?
The dream of doing something on my own was there from the time when I was studying. I always had this urge to do business. Although I hail from an agricultural family, we used to run a small shop too. All my relatives are also into business. Some have shops. I have an uncle who has a processing unit and supplies agro products like ragi malt. So, there were a lot of businesses that I could venture into, but I had to build my finances. Slowly and steadily I built funds and I kept my dream kindled.
I changed jobs to learn more and varied skills. Before I joined Essar, I had three contractors who used to work under my supervision. Essar gave me the opportunity of managing about 15 contractors. That was a huge team. I had to directly manage these contractors and indirectly the labourer who featured under them, which amounted to almost 130 people. Likewise, I got to learn a lot from all my employment opportunities.
Now, what service does your business Ayachit Horticultural Services offer?
We do landscaping. Our prospective customers are about residential and commercial plots. We can make their surroundings interesting. We can offer good designs. We have plant collections. We can cater to various colour combinations if they have something like that in mind. We can even have customized options. So, we can offer designs and we can execute it as well, if they need us to do it. I have the contacts to help me execute it as well. This is about residential properties.
Talking about commercial properties – offices, hospitals, industrial areas etc., we can cater to indoor and outdoor landscaping. If they need customized designs, we are open to that too.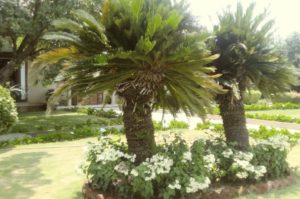 Are you seeing responses and returns? What are the challenges you are facing? How are you sourcing customers and marketing your service?
I am getting customers through the contacts I made while I worked in the corporate offices. There are old colleagues asking me to do their homes etc., when they heard that I have started this business.
I registered my company first and have the GST numbers and all in place and have developed our website as well. I have a page on Facebook, LinkedIn and Instagram as well. I have begun digitally marketing my service. I am focusing on gaining customers through the customers I have now.
So, if you get a call from say Chennai seeking your services, will you be able to come from Pune to Chennai and render services?
If it is a design project, we can do it for them. But if it is an execution project, then it will depend on how big the project is. We can either get hold of a local person – a sub-contractor – who can execute the design under my guidance. Right now, my clients are in my surrounding areas. I can go there with my team easily and get the work done.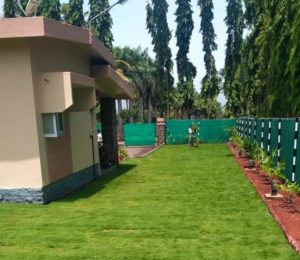 How big are residential house projects in terms of pricing?
People do landscaping for the same reason that they do interior designing. The value and the look and feel of the house or commercial organization goes up. Just like how people aspire to have good interiors there is the same desire in terms of gardens as well.
If the landscape is well designed and executed, the value of your house goes up by 10%. So, the thumb rule is to keep 10% of your construction budget for landscaping. That way the effect you want to see in your house can be achieved.
So, if you have a technical expert like us to design and execute it, the work can be realized faster and more professionally than doing it yourself. Since you haven't approached it professionally and scientifically, if things don't go the way you think it should, you can get disappointed and lose interest in what you were working on. There are things we look at like what goes into the shady areas and what need bright light, the placing of trees etc.
There are many who offer these services. What is your unique selling point?
See, people who run nurseries will have sound knowledge on nurseries and they will have sound knowledge on plants as well. But when it comes to landscape design they may flaw. I have taken a diploma in landscape design. I have done a lot of self-study as well. I don't think a person without the same background can deliver things with the same professionalism that I offer.
If a client comes to me, I have knowledge on the plants, the design and the execution. We can also work based on the budget the customer comes with.
Another thing is, the nursery guy can only sell you those plants which they stock up. But being in the service industry I can source plants that will suit your area and taste.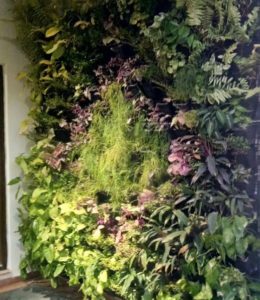 Where do you see yourself in the next few years?
I want to expand in the service industry and want to join up with architects because their civil work will be perfect. Landscaping is a combination of civil and vertical work.
For civil works, architects are perfect. To grow in this industry you need a strong team keeping all aspects in mind. So in future I will want to tie up with passionate architects and civil contractors. I want to focus on perfect landscapes.
I also would want to develop my own nursery with a horticulture garden centre. My vision to have it all under one roof.
Contact –
Mr.Jayesh Ayachit
A/P- Kinhai Tal-Koregaon Dist-Satara.
+917721993531 (Home)
ayachitjayesh@gmail.com
www.linkedin.com/in/jayesh-ayachit-6a788b39 (LinkedIn)