Tuticorin based growers and exporters of herbal raw materials. Also deals in Jatropha, Castor and Pongam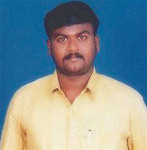 SVM Exports was incorporated in 2004 in Tuticorin district in Tamil Nadu. It's a proprietorship firm founded by Mr. S. Muthu Raj. The firm engages in the cultivation of herbal raw materials, seeds and also in exports. The firm has around 500 acres of plantation farms on contract farming for moringa plantation in Theni, Dindugal, Madurai and Tuticorin districts.
The firm also deals in Jatropha, castor and pongam. At present, the SVM Exports is engaged in contract farming in Tamil Nadu. In Jatropha around 200 acres and for Moringa more than 300 acres of contract farming is going on.
There is a huge demand in the international market for Moringa leaf but at present there is no specific variety for leaf production and SVM Exports is studying and researching to find a variety with high nutritive values. The research for increasing the nutritional value of Moringa leaf is going on. At present SVM has a small lab, very shortly it is going to be improved and having very good relationship with ITA Lab, SVM is conducting various trials of Moringa leaf at the cultivation level.
Mr. S. Muthu Raj is an agricultural graduate and for the past ten years he is engaged in cultivation and marketing of herbal products and oil seeds. Mr. Muthu Raj says "based on my experience, very few countries have the climatic control and soil that are very suitable for the Jatropha cultivation like India and Africa.
In India, the demand for the seed and Jatropha crude oil is huge like all over the world but no one is concentrating on production of Jatropha. Even the Indian companies are ready to buy the seed and crude oil but they are not concentrate or invest on plantation, and even farmers also did not get any support from the government's side.
Therefore initially, corporate companies and government bodies had to concentrate on the plantation and after two or three years we will get the output as otherwise it will be very difficult to get success in jatropha.''
"The second issue in Jatropha is presently the output per acre approx 3000 kg/acre through the irrigated or rainfed crop. So we can get the output of crude oil one tonne per acre. Today's diesel price is approximately Rs. 50/litre, through the jatropha crude oil the production cost will go up to Rs. 80/litre (Bio diesel) and this is Rs. 30 higher than the normal diesel and so we have to overcome this problem as it is higher,'' explains Muthu Raj.
"At present Jatropha oil content is at a maximum of 30-32 percent. We have to identify and do research on increasing the oil content and increase the output. Government has to support with subsidies and technical support to the farmers. After a few years we can achieve the goal in the bio diesel sector through Jatropha. We cannot replace diesel with Jatropha crude oil. It can be used only as a substitute,'' adds Muthu Raj.
Our Correspondent
For further information contact Mr.S. Muthu Raj,  SVM Exports, No. 33/1, Muthaliyar west Street, Eral-628801, Tuticorin Dist, Tamil Nadu. Mobile: 094871 11111, Phone: + 91 461 2310745
Email: info@jatrophacurcasindia.com ; svmexports@gmail.com
Source : Agriculture & Industry Survey