From rearing 25 rabbits to large scale operation.
Swayam Krish Modern Farm is rabbit farm set up in 2004 with an initial investment of Rs. 25 thousand. It is located at B.Chitthanahalli village, Davanagere district, Bangalore. "Salesman job to mushroom farming and finally settled with rabbit farming. After incurring huge loss in mushroom farming I tried rearing rabbits. It all started with 25 rabbits, I got good results and felt contended," says Mr. Sudeendra Reddy, founder. "I had visitors at farm who were interested in breeding rabbits, I engaged and associated them in this business and have developed big network. Today I have large scale rabbit farming business."
The breeds for meat consist of New Zealand White, Russian Grey Giant, Soviet Silsila, California White and Black and White Giant rabbits. The feeds for rabbits comprise of cattle feed like husk, maize, wheat etc. "We can mix and use," he shares. "Vaccination is not needed for rabbits." Rabbits breed once in two months and will breed for 4-5years.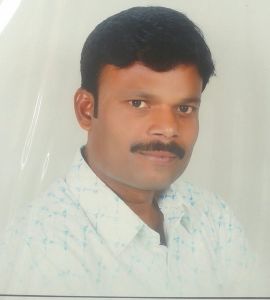 When asked how he came to know about rabbit farming, he says, "Yearly once in Bangalore, Krushi Mela is organized in GKVK, Hebbal. I visited the mela and learnt about rabbit farming. Government gives the training in Hesaraghatta, Bangalore." Rs. 25 thousand was invested initially to cover the cost for 25 rabbits, cages and rent for the farm. "I constructed a temporary shed and started with rearing. After 6-8 months of our business, I shifted to bigger shed and since then getting good returns." Mr. Reddy also has bought 1.5acres land and constructed a bigger shed of 100X30 ft.
Speaking of breeding he says, "I have stopped rabbit breeding instead I am into distribution now. I have done rearing for 2 years 2006-2007, later since 2007 I have started distribution," Mr. Reddy clarifies on his business operations. "We purchase 4-5months old rabbits from farmers and sell immediately."
Rabbit kittens are purchased from the breeding centers in Kerala and Andhra Pradesh at Rs. 200-250/rabbit depending upon the quality.. "I then supply these kittens to more than 300 farmers in my network all over Karnataka for rearing," he shares. The weight of each adult rabbit is approx 2-2.5kgs when it is sold keeping the approx margin of 10-15%.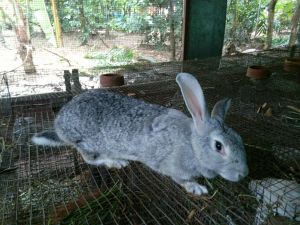 "People who visit our farm and show interest in rearing rabbits, we give them information along with training," he shares. "We also supply them one unit of materials like cages of 10×4, feeder, drinker and 10 adult rabbits. The cost of this unit is Rs. 15 thousand that includes material cost, transportation, medicines, feeder, drinker and agreement etc." Information and support is provided 24/7. Mr. Reddy visits the associates' farm if they need any help and solve their problems. No fees is charged for this service.
Speaking of stinking problem in rabbit rearing, he explains, "Rabbit stinks because people who are rearing do not have complete information on farming. They might not knowing about cleanliness, food etc. We train them before selling the rabbits for rearing purpose." Training is provided in all measure to be taken while breeding the rabbits.
To create awareness he advertises in magazine and participates in live programs on radio. "Through media and newspaper we came to know many people within Karnataka and outside the state too," he adds. Presently from more than 18 districts, people are buying stocks from Mr. Reddy. According to him the demand for rabbits is increasing due to the quality of meat which is high in protein and low in cholesterol.
"When I started there was proper information on the rearing, marketing etc. Even rearing was not so popular. I collected information in bits and pieces, and started on trial and error method," he recollects.
"Now as I have gained the knowledge about rearing, it became my strength to establish in large scale."
"I want to expand my business with more farmers," Mr. Reddy shares his future plans. "I also want to supply meat in large scale. I want to bring my business equivalent to poultry farm or goat farm."
Contact detail:
Swayam Krish Modern Farm
B.Chitthanahalli Village, Bethur Post, Davanagere Taluk and District, Bangalore
Mobile: 9342311873