Specialist in making documentaries on agriculture. Based at Bangalore, Karnataka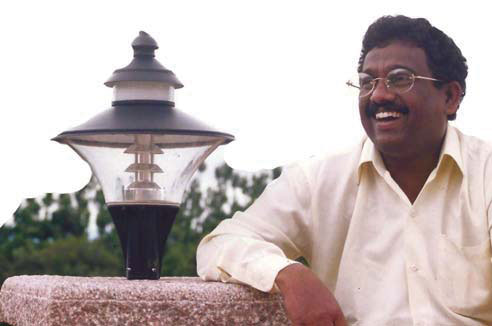 Mr. Sri Charan prepares documentaries on agriculture since 2005 as Agriculture News Bureau Chief. He has vast experience to his credit in making documentaries for agriculture department, universities and Doordarshan. He has made more than 150 documentary films on art, culture, education, sports, biography and health. He works as a freelancer. These days he is also working as an agriculture consultant.
"Basically I like nature. I like floriculture since it has very good scope to work on. I made lot of films on floriculture for national horticulture mission. One such topic is about anthurium which was shot in Coorg and Chikmagalur. I liked the rare natural spices in flowers there", shares Mr. Charan.
Primarily all his work had been telecasted in Doordarshan, National broadcasting channel. The target audiences of these short agriculture based movies are farmers who watch agriculture news regularly. He opines that documentaries leave behind a good impact on his viewers.
Our Correspondent
For further information contact   : Sri Ganesh Visuals
2536, 1st Floor, 28th Cross, 21st Main, Banashankari 2nd Stage, Bangalore 560070
Mobile: 9886118093 Email: charankrushi@gmail.com
Source : Agriculture & Industry Survey