Coimbatore, Tamil Nadu based supplier of fresh fruits, vegetables and spices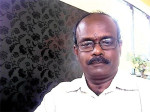 Sree Dharshan Vegetable Traders and Exporters was incorporated in 2011 in Coimbatore, Tamil Nadu. The company is a prominent Agro Products manufacturer, exporter and suppliers in India. Agro Products comprises of fresh vegetables, fruits and spices. Mr. Sree Kumar is the founder and his wife Ms. Geetha Sreekumar is the working partner. Last year the company's turnover was Rs. 20 lakhs.
The company has got 5 acres of land apart from doing contract farming in different places in Tamil Nadu.
It also got 2.5 ton capacity cold storage with own packing unit where based on the customer's needs the packing experts packs them and delivers. Sree Dharshan gets major orders from Singapore and are major suppliers of vegetables and fruits to different hostels and hospitals in and around Coimbatore. It also markets their products in Gujarat, Pune in Maharashtra and Guntur in Andhra Pradesh. Sree Dharshan has got membership with nearly 6 B2B portals including agriculture information.com.
The company gets orders through advertisements in B2Bs, Facebook. The company staff also visits other countries and interacts with new clients. It gets orders from their existing customers who also recommends to other customers.
Mr. Sree Kumar is a Polymer Science engineer. Mr. Sree Kumar says "We are not having any competitors that mean we are doing our business in our own creative way and fulfill the buyers' needs. If you are doing business only for making money then the competition will be there. We are doing for both money and service.'' "We plan to extend our business into some more international markets.
In future we want to be a role model for exporters in the area of storage and increase the shelf life of our products through modern Techniques,'' adds Sree Kumar. "From my childhood itself I planned that when I reached the age of 45, I must have my own business. The business which I am doing is to take health care of the society. Now I am going on with my journey and I will achieve my target soon with the support and blessings of my dedicated customers,'' recollects Sree Kumar.
Our Correspondent
For more information, contact :   No.7, Sivaram Nagar, V.R.Puram, Upplipalyam, Coimbatore – 641015, Tamil Nadu.
Phone: 422-3228484, Mobile: 9047039929.
Email: sree0567@gmail.com Website: www.sreedharshan-traders.com
Source : Agriculture & Industry Survey