Scales up farming business taking up e-agri for learning and selling
SK Organic Farms was established in 2012 in Ambur, Tamil Nadu. It is a 7 acres farm where integrated farming is being practiced. It started as horticulture farm but now expanded its agriculture sphere with 2 poultry farms having capacity of 14000 birds, spirulina cultivation with 6 ponds (1 kg dry weight/day), 6 vermicompost plants producing 5 tons per month, vegetable cultivation and timber trees. SK Nursery and SK Organic Shop in Chennai are two new ventures of the company – developing plant saplings for farmers and selling organic produce of the farm respectively. 4 permanent employees and 10 contract employees manage the entire farm.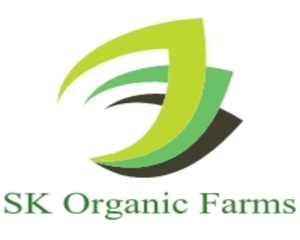 Farm's main source of income comes from selling raw spirulina powder (30 — 40 kg sold monthly), vermicompost, potting mix (coco peat + vermi + soil + chicken manure ), panchagavaya, herbal pest control, organic vegetable in Chennai city and kitchen garden kit (seeds 1+ grow bag + potting mix etc.). Farm operations and selling were fine but moving at a slow pace. Hence some change in working model was desired. Mr. Prakash Kannaiyan, Managing Director being an IT professional decided to take up selling farm produce online. And it clicked!!
"We have opened an e-shop in eBay to sell all our farm products. eBay has given us opportunities to reach people beyond Tamil Nadu, and now we have customers from all over India buy our products," shares Mr. Kannaiyan. Raw spirulina powder and garden kit are successfully getting sold online and on demand.
He adds, "E-shopping is our focus now. We advertise our products in Facebook, Indiamart, blogs, and agri forums where we keep updating customers about our latest developments and what is available on date."
Concept of e-agri helped SK Organic Farm to reach a large number of customers directly by embracing present technology of social networking. Mr. Kannaiyan strongly advises all the fellow agripreneurs to try B2B and B2C selling as it would work better than the conventional marketing tools. He adds, "As much as possible reach out to customers directly (avoid intermediate brokers) by "e-agri", update them with a lot of information like what the product is about, usage, benefits, how to use etc. We did this and got the breakthrough." Only crucial factor to consider is that success of B2B and B2C is possible only when one has enough infrastructures. "The moment we decide to buy an ACE vehicle, hire a farm manager and dig a bore well for water, most of our problems are solved. Also it is important to either involve yourself fully or have someone you trust to be on the ground," shares Mr. Kannaiyan.
Responding to the fact of non-availability of internet at many places in India, he says, "We can create small training center in every village where we can bring in the computer based e-learning."
Sale of farm produce is also successfully taking place at SK Organic Shop in Chennai. "Customers come and collect our products from our shop. We also act as a distributor and sell products to other organic shops in Chennai. We have even reached to apartments and are selling our products directly," informs Mr. Kannaiyan.
He concludes, "This year witnessed lot of experiments in terms of cultivation methods and reaching out to market. We have seen lot of growth but at the same time we had to spend lot of money. We take a step back and see if this model is sustainable. I want to go steady now and looking into exploring on export options."
Contact details-
SK Organic Farms
Melkotthakuppam Village, Ambur, Vellore District, Tamil Nadu
Mob: 9841787425
Email: prakash.kannaiyan@gmail.com , skofarms@gmail.com
Web: http://www.skorganicfarms.com/