This article summarizes a discussion in AgricultureInformation.com on setting up a tissue culture unit. It addresses questions like: How much land is required to set up a tissue culture lab? What is the cost of equipment? Is there any formal training available? Several consultants and entrepreneurs running tissue culture units participated in this discussion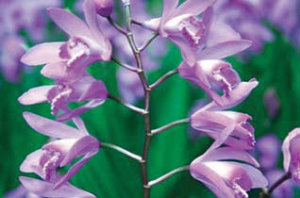 Members who participated in this discussion :
• Daksha Bhatt  
• Prashant Bhatt
• Ajay Kumar Gupta
• Punnam Veera Reddy  
• velya
• muthukuribk
To connect  with them visit www.agricultureinformation.com
Mr. Punnam Veera Reddy, Managing Director, AG Bioteck Laboratories, says, "The farmer should have the knowledge of the tissue culture lab and its products before buying. Any new entrepreneur coming to the industry should have the mixed products for supplying throughout the year for better sustainability. One should select a place not dogged by power shortage."
Dr. Ajay Kumar Gupta, Department Of Biotechnology, M. M. University informs, "For a moderate tissue culture lab spread over 4000 sq. feet covered area with one million plants capacity the investment required is about Rs. 20 lakhs. This excludes cost of land and building. The cost of equipment would be Rs. 10 lakhs approx."
He discourages the use of secondhand equipment for such sensitive works. "We do provide consultancy to help arrange equipment and lab design," he adds. There are some companies in Bangalore like Monsanto Inc. that provide training in the field of tissue culture.
Dr. Gupta emphasizes thorough market link and buyers in hand is a must before plunging into plant tissue culture business. Also help of experts /consultants is vital for sustenance of such projects.
Benefits of Tissue Culture Plants
Dr. Gupta lists the benefits of tissue culture labs as:
1. Farmers produce quality material /products through this technology and fetch very good price for their produce
2. The expense on disease management is least as plants are healthy and disease free
3. As farmers use least pesticides, the health of soil is very good that in turn give back good yield
4. It Increases yield of the produce hence this technology is very helpful for them.
5. Government provides subsidies to promote this technology for purchasing tissue culture plants and erection of green houses in their field  "The main advantages to the farmers are the easy availability of disease free planting material throughout the year, uniform yield, planning demand oriented production or cultivation of TC Plants," says Mr. Reddy.
Dr. Prashant Bhatt, CMD, Sun Agrigenetics P. Ltd., "Increased yield, better quality, uniform and disease free planting materials, newer varieties of international standard are some of the advantages."
Precautions & Care for Better Yield
The farmers need to take care of treatment of soil, testing of soil pH and EC. Apart from it, hardened plants on soilless media need to be stored under guidance till they reach the field. Mr. Reddy, suggests "Selection of mother plants, production of virus free material, and maintenance of clean protocols in the production are essential."
"Selection of mother plants for quality and quantity, strict control on production parameter and their quality are the precautions to be taken," says Dr. Daksha Bhatt, Technical Director Sun Agrigenetics P. Ltd.
Fertilizers
Dr. Gupta suggests bio-fertilizers and organic compost for fertilizers. "Though organic fertilizers are 1.5 times costlier than chemical fertilizers the returns are good as organic produce fetch higher price in the market," he says.
Mr. Reddy adds, "The quantity of fertilizer or organic manures depends upon the crop. For example, we have to provide 200 grs of nitrogen, 220 grs of potash and 100 grs of phosphorus per plant to obtain the good yield either through chemical fertilizers or with organic manure or to follow the precision farming techniques."
The new farmers will face challenges in the form of marketing and R&D of new products. Increasing cost of production and manpower also need to be factored in.
Join the discussion at – http://bit.ly/10jVKem
———————————————————————————————————————————————————————
Profile of Mr. Punnam Veera Reddy
Specializes in producing fruits and medicinal plants. Annual production 6 million plants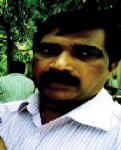 AG Bioteck Laboratories (I) Ltd was established in 1992 in Hyderabad, Andhra Pradesh, by Mr. Punnam Veera Reddy and Dr. Ch. Ravinder Reddy along with Dr.Ch. Shobha Reddy. The company clocked an annual turnover of Rs.1150 lakhs in 2011-12. It produces a range of tissue culture plants, including banana, fig, pine apple, citrus, tropical orchids, ornamental plants, medicinal plants of aloe vera, stevia, costus, agel marmels, neem, pongamia, teak, gmelina, bamboo, and acasia mangium.
Mr. Punnam maintains there is no market competition for tissue culture plants as the demand far exceeds the production. "For tissue culture teak plants, we are only producing tissue culture teak plants from elite trees. We have 12 years' experience in this field and are able to harvest the TC teak trees in the farmers' field in 10 years' time against standard age of 30 to 60 years depending upon the site locations. Our only concern is the fraudulent companies selling ordinary stem teak plants in the name of tissue culture," he says.
Main Markets : The company mainly supplies its products to Andhra Pradesh, Chhattisgarh, and Madhya Pradesh. They also export tissue culture teak, mangium and pongamia to Australia. "We exported banana to Pakistan and are also planning to export to Malaysia next year," says Mr. Punnam, adding, "Our production capacity is 6 million plants per annum."
Manpower : There are 30 technicians with high school qualification working in the production of tissue culture plants, 4 scientists in the R & D with M.Sc. biotechnology and Ph.Ds, and 2 production managers with M.Sc biotechnology. "We train all the people as our SOP and follow the DBT NCS TCP guidelines in the production of tissue culture plants. We have hardening centers, one in Hyderabad and one in Raipur, Chhattisgarh, managed by B. Sc agriculture graduates with 40 regular employees," maintains Mr. Punnam.
Milestones : The company plans to do large scale cultivation of banana and teak in Malaysia and African countries in the future. "We have also introduced this year ready-to-use medicinal plants along with fruit plants," says Mr. Punnam. He is a post graduate in horticulture and has 25 years of experience in the tissue culture industry.
Our Correspondent
For more information contact- AG Bioteck Laboratories Bachupally (Post), Nizampet to Bachupally Main road, RR Dist., Hyderabad-500090  Phone: 9848025050, 08008333499 / 040-23045884, 23810324
Email: agbioteck@gmail.com Web: www.agbiotek.com
———————————————————————————————————————————————————————
Profile of Dr. Ajay Kumar Gupta
Ambala, Haryana based Professor and Independent Consultant in biotechnology
Dr. Ajay Kumar Gupta is a professor of biotechnology in the Department Of Biotechnology, M. M. University, and an independent consultant in biotechnology and agriculture. He has over 15 years of work experience.
The University produces medicinal plants like raulfia serpentina (sarpagandha), and asparagus sp; vegetable plants include cucumber varieties, parval, tomatoes, potatoes, ginger and lemon; flowering plants include gerbera, carnation, roses, lilium, chrysanthemum, and marigold. "Produce is as per demand like carnation is 50000 plants per year, marigold 20,000 per year, chrysanthemum 20,000 per year and likewise depending on the market order. We also raise poplar for plywood industry, and sugarcane for farmers," says Dr. Gupta.
Regarding competition, he says, "There are big players in this field but as their numbers are limited and they are confined to their regions only, there is least competition in our field. Some big pharma companies like Cadila have entered the fray. We do expect our competitors to increase in number in future but still market is huge."
They mainly operate in Punjab, Haryana, Uttar Pradesh, and Himachal Pradesh. "We have just 2% of market share," he informs.
Biotech Lab
There are 120 students working part-time and 12 full-time skilled manpower in the biotech lab. "This year we shall be expanding as demand is increasing. We are not very rigid on qualification. Qualification may be 10+2, B.Sc., B.Tech. M.Sc., or M. tech. For product development we have Ph.Ds. We do provide training on charge basis to those willing join us. We provide training in technician level, aseptic growth room manager, tissue culturist, greenhouse in-charges and field managers. They are trained by our highly qualified scientists on board who have international experience and exposures in USA and Gulf counties," says Dr. Gupta.
Speaking about their achievements so far, Dr. Gupta says, "We have established links with different farmers in Northern states and in the next five years we plant to cover Maharashtra, Gujarat and one South Indian state. We target to increase our productivity 2 to 3 folds. We also plan to penetrate even more remote villages of north."
Dr. Gupta holds a master's degree from Banaras Hindu University and doctorate from JNU. He has done post-doctoral research from USA.
Our Correspondent
For more information contact : Ajay Kumar Gupta  Mobile: 9017229249 Email: akgupta.in@gmail.com
———————————————————————————————————————————————————————
Profile of Sun Agrigenetics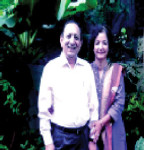 Develops Banana and Indian vegetable tissue culture plants. Located in Vadodara, Gujarat
Sun Agrigenetics was established in 1999 in Vadodara, Gujarat. Dr. Prashant Bhatt, CMD and Dr. Daksha Bhatt, Technical Director are the promoters of the company. The company is into tissue culture plants.
"We develop four varieties of banana (grand naine, williams, our own selection sona and hill banana), potato, sweet potato, trichosanthus, coccinea, lemon and najeer (FIg). Production is about 2 million per annum. Other products include organic manure named Sun rich and chelated micronutrients and DNA markers," says Dr. Prashant.
The company sells most its products in the domestic market in Gujarat. "We have also begun exporting to African countries like Kenya," he informs. The company mainly exports banana to Africa and Indian vegetable to USA. He maintains the response has been good and they are getting repeat export orders.
The company has 80 staff members. Some are trainees and casual labor. "All technical staffs undergo three to six months training by the senior staffs before they are given actual work for research or production," maintains Dr. Prashant.
Dr. Prashant and Dr. Daksha have done post-doctoral research from USA in Yale University followed by work in USDA. "We also taught as teaching faculties in M.S. University for seven years before venturing into commercial micro-propagation in year 1989 as technical director of Unicron Biotek, Hyderabad, which later became Godrej Plant Biotech Ltd.," avers Dr. Prashant. In the next five years the company would be concentrating in new product development and growth.
Our Correspondent
For more information contact : Sun Agrigenetics P. Ltd.,2nd Floor,Reign Plaza,
Nr.G.E.B. Sub-Station,Gotri Road, Vadodara-21, Gujarat-INDIA Phone: 0265-2322138, 6535260, 2320460 Email: sunagrigenetics@yahoo.co.in , sunagri@gmail.com Web: www.sunagri.in
———————————————————————————————————————————————————————
Source : Agriculture & Industry Survey
//