Mr. Venkatesh T, director, Vanasiri Agro Forestry Consultancy shares his views on the kind of land is required for red sandal plantation, number of plants that can be planted on one acre, distance between the plants, frequency and quantity of water required per plant, and best process for providing water
Members who participated in this discussion :
•  ajay_kum  •  jdgroup •   Venkatesh T  •  kirti S  •   shweta
To connect  with them visit www.agricultureinformation.com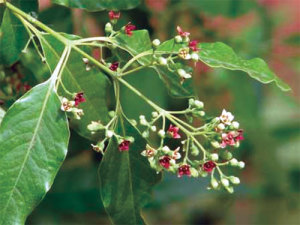 Mr. Venkatesh suggests using rich red soil is best suited for red sandal plantation. Regarding the number of plants that can be grown per acre, he says, "It depends up on the spacing. Up to 400 plants can be grown. But sandal needs a host plant in between, and so spacing will alter. Ideally the distance between the plants should be 12 X 12."
The plants have to be provided 10 litre of water per plant every two days. Drip irrigation is the best process of watering the plants.
Another member Mr. Kirti advises that the crop can be raised through seeds by raising nursery in sunken and raised beds are used to raise seedlings. Both of them perform equally well under different climatic conditions. Seed beds are prepared with sand and red earth in the ratio 3:1. Around 2.5 Kg seed is spread uniformly over the bed, covered with straw, which should be removed when the leaves start appearing on the seedlings.
When seedling have reached 4 to 6 leaf stage they are transplanted to poly bags along with a seed of red gram (cajanus cajan), the primary host for better growth of sandal. Seedlings are carefully removed from beds with all roots immediately after transplantation. Watering is to be done once a day.
Host plants should be pruned frequently, so that they do not overgrow sandal and hamper its growth. Polybags should contain soil mixture of ratio 2:1:1 (sand: red earth: farmyard manure). It has been found that poly bags of 30 X 14 cm size are the best.
Plantable seedlings of about 30cm height can be raised in 6-8 months' time. A well-branched seedling with a brown stem is ideal for planting in the field. Planting 6-8 months ready plants directly will reduce the total crop duration, minimizing the risk of raising nursery and assured quality planting material.
When Mr. Vamsee of Jaya Durga Group says that red sandal exports have been banned by the Indian Government, Mr. Venkatesh clarifies, "No, we have to sell the red sandal wood to MSIL, and they provide buy back agreement." He adds, "Sandal wood can't be sold to anyone, expect the license holder and can be given to MSIL for which they provide us the buyback agreement."
===================================================================
Vanasiri Agro Forestry Consultancy
Mysore, Karnataka based consultants offering agriculture turnkey solutions to all farmers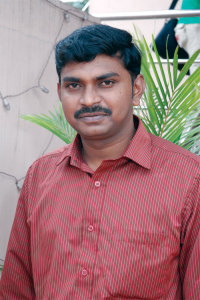 Vanasiri Agro Forestry Consultancy was established in 2012. It was founded by Mr. Venkatesh T, Mr. Krishnappa and Mr. Prasad. The company provides consultancy services. "We provide turnkey solutions to all farmers regarding new and modern methods of agriculture farming, and farming using less labors and water," says Mr. Venkatesh.
The company claims that investors can earn high returns in a short period, explaining this, Mr. Venkatesh says, "It can't be elaborated in a few lines.
We provide buy back agreement for many crops, for which we will be having tie up with some industries to purchase those crops. We select crops with less disease and less water consumption. Hence by following our technique any investor can earn good returns in minimal period."
Introduction of New Technologies :
Mr. Venkatesh says, "Every farmer must select good crops that are suitable to their lands. If they are facing scarcity of water, then they must change the crop selection depending up on the water. Intercropping must be planned to earn good profits and selection of crops is very important."
He adds, "Farmers are always dependent on labors that are not punctual and are very costly too. In such cases by adopting modern technology like CC camera, and mobile motor operation can help minimize labor usage. This technology can be adopted in all forms of agriculture."  Mr. Venkatesh avers they faced challenges like soil characteristics changing, doing farming in barren lands, and silt soil, beside others.
Youth in Agro Forestry :
Advising people who want to take up a career in agro forestry, Mr. Venkatesh suggests taking up sandalwood cultivation. He says, "There is severe scarcity for sandalwood because of security and old law.
Now with the modern technique of CC camera, laser fencing and all, we can easy grow sandal and it is a secured income as MSIL provides you a buyback agreement." He further suggests taking up red sandalwood cultivation over white sandalwood.
Mr. Venkatesh is B.E in environmental engineering, M B A, P. G (environment law) and diploma in EMS (ISO 14001).
Our Correspondent
Contact Details : Vanasiri Agro Forestry Consultancy Pvt Ltd, #475, 'Narayani', Udayaravi Road, A & B Block, Kuvempunagar, Mysore, Mysore District, Karnataka – 570023 Phone: +91 821 4192281 Mob: 7676423266 Email: venky.legend@gmail.com
Web: www.vanasiriagroconsultancy.com
===================================================================
Join the discussion at- http://bit.ly/18jpFHX
Source : Agriculture & Industry Survey