Invents low-cost storage facility for onions to combat extreme price dips
"We had struggled to cope with the volatile onion prices varying between Re.1 to Rs. 50/kg! To put an end to this distress I questioned myself, why sell onion at Re 1/kg during summers when it can be sold at Rs. 15-20/kg in monsoon? The answer was, we sell onion in loss because we do not have a good storage facility. There are no cold storages near the village then where to stock onions for 3-6 months? Who is going to pay the additional cost? Undeterred with the constraints I decided to make a storage facility in my home to store the onions. It took intense R&D of four years but in the end I was able to design and develop low-cost storage facility for onions," asserts Mr. Rohit Patel, 21, young farmer from Dedla village, Dhar district, Madhya Pradesh.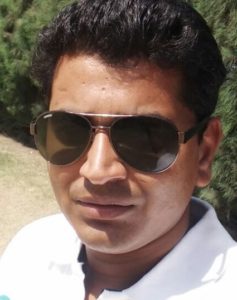 Mr. Patel developed his onion storage facility in the year 2010-11. Initially post harvesting onions in summers he laid the entire stock on the floor on an iron mesh and sold during monsoon but the loss percentage was as high as 30%. The selling price appreciated in monsoon to Rs. 15/kg but as 30% of onions rot the profits earned was marginal. "I had to find the solution to minimize the loss thereby I researched onion characteristics. I found that in onion, if one piece gets rotten then it spoils all other onions encircling it. In this way onions get spoiled within handful of days. Next way out was to either remove the spoilt onion manually or use some technique through which the spoilt onion doesn't affect other onions. Manual sorting for spoilt onion was labour and time intensive that increased the cost. Therefore we required the technique that could spread air uniformly and continuously on the entire stock so that if any one onion spoils it gets dried up and doesn't affect other onions," he explains.
To spread air uniformly on the whole lot of onions Mr. Patel raised the iron mesh platform to 1 foot above the ground in 600 sq feet room. The platform was supported by permanent iron bars/fixtures. He then placed six hollow drums open from both sides. Above the drum he positioned up-side down exhaust fans (inverted). "When the exhaust fans are put on then the air first flows down through the drum and reaches on the ground, it creates a huge pressure on the ground, then flow of air reverses and gets circulated uniformly below the iron mesh. In this way every onion gets sufficient air that keeps it fresh. In addition if any onion rots then it dries up and does not affects other onion. The loss is minimized to 5%," he elaborates on the functioning of storage facility.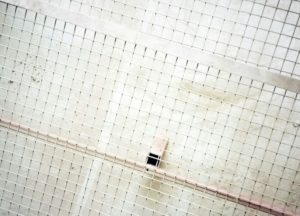 The exhausted fan needs to run for 7-8 hours continuously. In summers the fan is put on in the night while in monsoon during the day. "This variation is done to control the temperature and humidity. In summer the day temperature is very high so it needs to be brought down while in monsoon the humidity needs to be controlled during night thus this schedule works best for the air circulation for onions," he elucidates.
In this facility 500 quintal onion can be stored without any supervision for six months. "Farmers can even make a small storage facility in minimum area of 100 sq feet that can store 6 ton onions. It would need only one exhaust fan. Six months, onions can be stored in it with the loss of 5% rest there is no need for any monitoring or manual sorting. Only requisite is to put on the exhaust fan on the scheduled time," states Mr. Patel. The onions can be stored even for one year but the loss percentage will increase to 10-15%. Cost incurred to make this storage facility in 600 sq feet is approximately Rs 30,000. It is one time investment. The operational cost is on average Rs. 500/month, the electricity charges. The design of this storage facility is so simple that many farmers across India have replicated it. More than 500 farmers have made this facility in their farms for storing onions.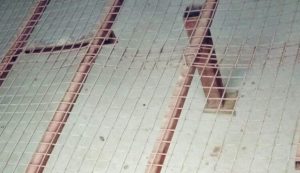 Mr. Patel is engaged in farming from 2009, soon after completing his schooling (12th standard). His farm spreads in 40 acre. Onion and garlic are the primary crops grown in the farm. Garlic has long shelf life and prices are stable thus doesn't have much storage issues however onions rots soon and prices are unstable so he invented the storage facility. Entire farm produce is sold in wholesale mandi in nearby cities. The entire stock is sold at the auction from traders. "We face huge price exploitation but presently we are just following the race due to lack of awareness on market linkages. If we receive any guidance for marketing then surely we shall take it up," he reveals.
In Dedla village, youth are pursuing farming professionally. "In my batch, 20 people opted for farming. I personally choose it because being a farmer's son I was naturally inclined towards farming. Besides this is the only field that is free from competition, it gives satisfying monetary returns and offers lots of space for doing something new. After I joined my father full time we are prospering gradually but constantly. Now we are slowly converting our farm into organic. It is an extremely slow process and as our livelihood is based on farming, we can't do the conversion instantly. We started the conversion process with 2 acre and have reached to 6 acre. Presently the plantation on 6 acre is for personal consumption, crops grown are wheat and seasonal vegetables. We grew ridge gourd commercially on 2 acre but the selling price again was again a challenge and we didn't earn any premium too for being organic! Never mind, we have learnt from the experience and hopefully our next commercial organic cultivation shall be profitable," he affirms.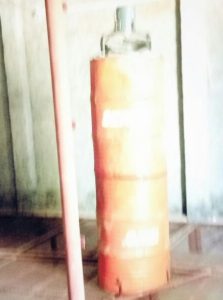 Soon Mr. Patel is diversifying into broiler poultry farming. He shall be managing the production as well as marketing of chicken himself. "My horticulture business is all standardized and well set so now I am diversifying into broiler poultry. Also in future I might extend my operations to processing and for that I am preparing myself financially and technically. Agriculture doesn't direct to loss always! These days there are many avenues related to agriculture that leads to promising future. We need to select the agriculture venture carefully and then pursue it wholeheartedly!" he concludes.
Contact details:
Mr. Rohit Patel
Village and Post Dedla, Tehsil and District Dhar, Madhya Pradesh – 454 001
Phone: 08435542955