12 friends start shopping mall to sell their organic farm produce in Pune, Maharashtra
"Farming is the only profession in India where the producer doesn't fix the price of his farm products no matter if it is grown organically or inorganically! We 12 members (school friends) went against this long-followed system and decided to fix the price of our farm products ourselves. Now, with this new strategy it was obvious that we had to sell independently. Undeterred with the challenges we sold the produce on the highway and roads through rustic stalls for two years but unable to craft any bond with the customers or have other farmers associate with us we felt the need to create a brand with stability thus our shopping mall came into the existence," shares Mr. Dheeraj Pipada, one of the 12 founders of Rich N Fresh Organic Vegetables N Fruits at Pune, Maharashtra.
Rich N Fresh Organic Vegetables N Fruits was started on June 2013 to sell organic farm produce. 1500+ customers have access to 800 regular products while 200 seasonal products all the year round. Activities at the mall such as marketing and sales, networking with associate farmers, product procurement, customer interactions etc are primarily managed by Mr. Pipada. He left a well-established business and all comforts to become farmer. He shares the drive to do so, policies, pricing strategy, invaluable accomplishments and future plans. Excerpts:
I did schooling from a village and later moved to city as my father relocated. Many years later, in 2010 we school friends had a get together. Everyone was sharing their professional achievement with pride be it a private job, corporate job or business while the friends who were farmers were filled with low-esteem to talk about their professional life. I felt very sad and it moved me a lot! Besides I wanted to identify ways to stop farmer suicides.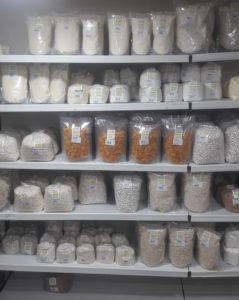 To make my farmer-friends feel pride for who they are and help other farmers live with dignity, I decided to become a farmer myself. Having family support and financial security, I started life fresh as a farmer on 15th Jan 2011. Since then there is no looking back.
I became the farmer but had absolutely no knowledge or idea of growing food. To learn more about it I underwent a training workshop of Mr. Subash Palekar. Having seen his model farms I was convinced with his zero-budget farming model and found it sustainable in the long run. So we opted for 100% chemical free farming.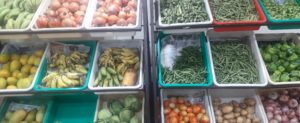 In our group of 12 members, everyone wanted to produce regular crops such as cereals, pulses, sugarcane etc but no one wanted to produce vegetables as it is time intensive so I began growing multiple vegetables on my 21 acre farm, 235 km far from Pune city. All the farming activities in our farms are done using desi breed bull and the soil is nourished only with desi cows' dung and urine. We prefer local breed of our region 'Khillar'. On my farm, I have 4 bulls and 3 cows. Seeds used are mix of desi and hybrid.
As production was in place, the next crucial step was selling. Everyone choose production and other roles while marketing became my responsibility. Hence, my friends take care of my farm and I manage selling the farm produce of all 12 members in the group with their valuable support.
First two years we sold our farm produces on highways. The thatched stalls didn't give us the recognition and respect neither from customers nor other farmers. To connect with customers and network with other organic farmers we started the mall on 30 June 2013 for setting the brand name and have location permanence. It was an apt choice from business aspect to become settled sellers instead of nomadic sellers. The ownership of Rich N Fresh Organic Vegetables N Fruits lies with all 12 members.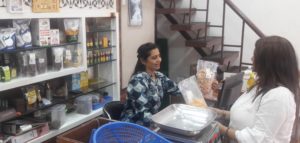 Initially we were focused to sell farm produce of only 12 members in the group but there were few limitations such as few agri commodities cannot be grown in our region, sometime none of us would have grown some food items that customer demand so we started associating with other organic farmers. Right now we have 200 associate farmers connected with us.
We come in contact with farmers from other states in the agri exhibitions and start the trade like we buy pineapple from Assam, apple from Himachal, and so on. Besides, to the same farmers we also send our farm produces if in excess. With this exchange of agri commodities the expenses are shared and minimized as well as authenticity is maintained from both sides.
Our shopping mall is different not only because we sell organic products but also because our policies are distinctive. First and foremost is product authenticity for being organic. We go out of the way to ensure if the products are genuinely organic sourced from our associate farmers because we cannot exploit the consumers who are paying otherwise the premium price when compared to market prices for organic items. We do lab testing to ensure the product genuineness. Rs. 7000 is the lab testing charge for one product! Irrespective of high cost we do the testing because we cannot put our brand value on stake!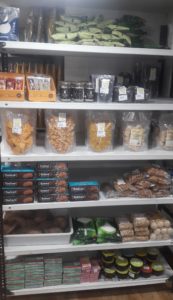 Price paid to the farmers for product purchase and price charged from the consumer for product sales is totally independent of the market prices. We started the mall because we wanted to have the power of fixing the price of our farm produce ourselves and wanted the farmers to earn decently. Thus, even if the store makes loss we stick to our prices. We operated the mall in loss for 46 months in a row (almost four years) but never compromised either on quality or on our product pricing.
In our store, right from the day 1 we followed the policy of US retail giant Walmart that is 'the return policy'. If any customer is dissatisfied with the quality of our products he can return it and his money will be paid back, no questions asked.
With these policies we have been able to create a special bond with our customers and have won their trust such that our products' higher price than market price doesn't bother them because they know it is the right price. Besides they are willing to help us even during financial crisis. It is an invaluable achievement.
With sincere efforts and fair business practices slowly our losses have reduced and slender profits are earned. Our monthly turnover has now reached to Rs. 10+ lakh. After five years, the business has attained stability and intensity of positive monetary returns has increased while challenges have decreased a bit. Now we are expecting to have an exponential growth.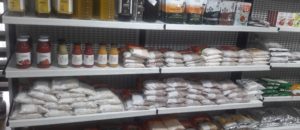 In future we shall continue our present operations. In addition we want to encourage other farmers to take the marketing initiative and set up their own stores just like ours. It is important for our country's economical growth that organic stores get localized then only it shall be sustainable else organic products will be bought only by select parts of the society.
We are satisfied to be able to come this far but my personal end goal is to develop 100 farmers to the level that they maintain their business card that specifies they are 'Farmer', they feel pride to be one and others professionals look at them with due regard.
Contact details:
Rich N Fresh Organic Vegetables N Fruits
24,25, Shivtara Garden, Between Paranjape School & Badhai Sweets, DP Road, Kothrud, Pune, 411038, Maharashtra
Phone – 098810 25599