Gurgaon, Haryana based hybrid vegetable, cotton and grain seeds provider. Serving over 4 million Indian farmers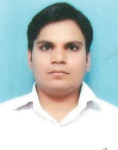 Rasi Seeds (P) Ltd's hybrid vegetable division's corporate office was established in Gurgaon in Haryana state. Rasi Seeds was envisioned and initiated by Mr. Ramasami in 1973 at Attur in Salem District, Tamil Nadu. Rasi Hybrid Seeds has made rapid growth from seed production and supply and transformed as Rasi Seeds (P) Ltd in 1986. At present over 600 qualified staff enthusiastically serving over 4 million Indian farmers.
The customer-oriented company started with a mission to serve Indian farmers by facilitating the supply of best quality seeds and expertise in farming. Mr. Jitendra Pandey is the Marketing Manager, Vegetable Division of the company.
Rasi Seeds is a leading hybrid seed company with a capacity for producing good quality seeds of different crops. Over 15,000 seed-growing farmers are under the company's direct supervision and are responsible for good seed production.
An exclusive team is involved in the production of seeds for each hybrid crop such as Cotton, Vegetables, Pearl Millet, Maize, Sunflower and Paddy by effective supervision throughout the seed production period. The best of processing machinery and equipments are in place to ensure good quality seeds. The processing personnel are well trained to produce consistent quality since each lot is from a different seed production farmer.
Mr. Jitendra Pandey is an MBA in Marketing & Sales and has got 4 years of experience in industry. Mr. Jithendra says "Rasi Seed's CMD and CEO have received many awards and recognitions. We are one of the leaders in the seed sector. The company is always in the process to serve farmers better, not only in cotton cultivation but also in grain and vegetables.
We have to work together for the development of agriculture sector and contribute to nation's growth.'' "To improve the soil fertility the company is in the process of testing and indentification of various resources and products,'' adds Jitendra.
Our Correspondent
For more information, contact-
Rasi Seeds (P) Ltd Plot No: 126, Sector: 8, IMT Manesar, Gurgaon, Haryana. Tel: (+ 91) 124 4841160 Mob: 098999 95115
E: jitendrapandey2@gmail.com
Website: www.rasiseeds.com
Source : Agriculture & Industry Survey