Description
EXTRACTION
This oil is extracted by the process of Steam Distillation
Sofia Variety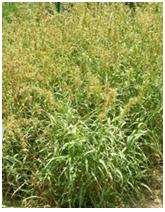 Sukkanari Variety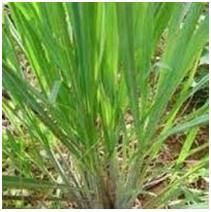 CHEMICAL COMPOSITION
Geraniol, farnesol, geranyl acetate, methylheptenone, citronellol, citral, dipentene and limonene.
ESSENTIAL OIL INFORMATION
The oil is extracted from gingergrass and extensively used in aromatherapy. It is a perennial growing herbaceous plant having long slender stems with terminal flowering tops. The grass is the source of oil and is very fragrant.
OIL PROPERTIES
Yellow to light brown liquid with a sharp, green scent with pepper and lemon undertones odor.
USES
It is used in aromatherapy. It improves the circulation of blood. It helps in calming and reduction of stress, as well as the opening of sinus passages.
BLENDS WELL WITH
Cananga, Geranium, Rosewood, Sandalwood, Cedarwood and other essential oils.
SUMMARY
Ginger Grass essential oil has a strong green scent with a peppery and lemony touch. This oil is extracted from Ginger grass either through steam distillation method or water distillation method. The special aroma of this oil can be defined as grassy, sharp, woody, peppery, lemony and fatty sweet.
SHIPPING OPTIONS
Weight: In different weight packaging options
Material: Aluminum Bottles and HDPE carboy
Customization: As per clients requirements. We have shipping our goods by Air as well as Sea and also shipping i.e. DHL, Fedex, UPS, TNT, & EMS.
GINGERGRASS ESSENTIAL OIL (CYMPOBOGAN MARTINI )TYPE SOFIA
CAS number: 8023-92-5
Origin: INDIA
Extraction Method: STEAM DISTILLED
Parts Used: GRASS
Quality: 100% PURE & NATURAL
Color & Appearance: Pale Yellow, Clear Liquid
Refractive Index: @ 20 C 1.478 to 1.493
Specific Gravity: @ 15 C .900 to .953
Optical Rotation: -30 Degrees -30 to +54 degree