NGO at Ranchi committed to preserve rice varieties. Also  promotes organic farming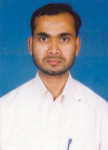 Prakriti Bachao Foundation was set up in 2008 at Ranchi, Jharkhand. Dedicated to save rice varieties from extinction principally in Jharkhand and Bihar States of India and also engaged in organic farming awareness and sharing program.
Dr. Shakeel-ur Rahman took the initiation to form the NGO along with support of group of people having similar vision. He did his M.Sc in Botony with specialization in environment and later PhD in agro-bio-diversity and environment. He shares, "when I started PhD, I noticed most rice varieties and bio-diversities are going to get extinct, and the farmers shall depend on multinational companies, chemical fertilizers, chemical pesticides, but they are very poor and marginalized.
Hence, I started this organization to help them. Till date more than 500 farmers are associated with us. " He further adds, "different rice varieties are first collected, inspected and categorized in two levels viz. farmers and university for further research. My target is to conserve food varieties, biodiversity and food security for local farmers."
Areas of Operation :
At present Prakriti Bachao Foundation operates in five districts namely Ranchi, Hazaribagh, Koderma, Giridih, and some parts of Bihar Nawada. Mostly tribal community, poor farmers, minorities are the beneficiaries in and around these areas.
Tribulations :
Major problem is lack of financial assistance as it is funded solely by Dr. Rahman. Next, soil is very less fertile due to which farmers are not getting high yield. Another challenge is villagers and farmers in remote areas resist change in their farming methods due to some apprehensions.
Success Stories :
Prakriti Bachao Foundation has developed several self-help women group who are introduced and trained about organic farming. These groups have now started developing vermicompost and using biopesticides to grow organic vegetables which they are able to sell successfully in local market. Some of them have started making herbal products such as toothpowder, oil, digestive medicines, etc using tulsi and aloevera. Dr. Rahman maintains, "we suggest the market to these farmers where they can sell their produce. We have linked them to bio resources, crucial break-through for us."
Future Plans :
Organization plans to establish seed bank to provide premium quality seeds as it is difficult to procure such seeds under local conditions in Jharkhand and Bihar. Dr. Rahman shares, " earlier we had set up community level seed bank but now would like to re-establish our own system for preservation of seed varieties of vegetables, fruits, legumes, etc. Around 400 varieties of rice and several vegetable are selected which are planned to be re-established."
Our Correspondent
For more details contact – Dr. Shakeel-ur Rahman, Prakriti Bachao Foundation 3-C, Madina Apartment, Hill View Road, Bariatu, Ranchi-834009, Jharkhand, India Mobile – +91-9431182112 Email – nature.prakritibachao@gmail.com
Source : Agriculture & Industry Survey