Self-sustained farm produces and processes its own products organically. Presently into 100% exports, plans to sell in domestic market soon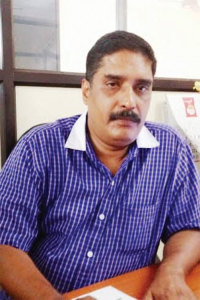 Poabs Organic Estates is situated in Tiruvalla, Kerala. It spreads over 846 acres with plantations of coffee, tea, cardamom, and pepper. It is the largest certified, multi-perennial, organic biodynamic farm in the world. "We have got numerous recognition from various parts of the world and that is the cutting edge where you get the consumers' confidence," says Mr. Hari Nair, Manager Operation, about the unique feature of the farm's products.
The farm produces its own organic inputs. It has a state of the art Biotech lab located in the middle of the estates to cater to these needs. The bio fertilizers' bio-control agents are produced in the estates, and the organic bio-manures are produced in the factory with plant waste only. The products from the farm are processed within the farm to keep a tight vigil on the quality. The sales of the products are also made by the farm itself.
Being a self-sustained farm, Poabs Organic produces and processes its own products, thus taking up the responsibility of maintaining stable and high quality. Most of the farm's products are exported to countries like Europe and Japan. It may start working on the local market in near future.
Speaking of organic farming, Mr. Nair says, "It is neither easy nor hard. It is the passion you have in you that drives you towards this. We are in the state of Kerala which is known as God's own country. By doing organic farming we are serving nature." Despite facing minor issues with organic farming, the farm still prefers organic farming keeping in mind the ill effects of chemical farming. Mr. Nair believes that the notion of chemical farming giving more yield than organic farming is a myth. He further adds that organic farming is carried on and motivated through conscious customers who prefer to keep away from the ill effects of the harmful pesticides like cancer and kidney damage.
The farm aims at achieving a good quality company status internationally and making the presence of the Biotech in major states of India.
Mr. Nair is an agricultural postgraduate. He holds twenty five years of experience in the field of agri inputs.
Our Correspondent
Contact details: Poabs Organic Estates, PO Kuttur, Tiruvalla, Kerala, India
Phone: 91 09447799626, 04692743300 Email: mail@poabs.com
Website: www.poabsorganic.com
Source : Agriculture & Industry Survey