Hooghly, West Bengal based exporters of agricultural products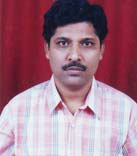 Octopus Exim was established in 2007 in Hooghly, West Bengal. Company exports products from India to International market in sectors of Agricultural Machinery & Implements, Agricultural Products (Rice, Maize etc.) & Processed Foods, Food Processing Machinery and Electronics & Computers. Mr. Arindam Chakraborty is Founder and Director of the company. He is a B.Sc graduate. Prior to setting up Octopus Exim he has worked in corporate world.
He shares, "we have representatives in many countries like USA, Uganda, Tanzania and also in European Country Albania. We are trying to exchange our system of products all over the world, not specific but mostly in African countries".  At the moment company does not have any specific product category in agriculture for exports hence can go ahead for any kind of agricultural products if a proper enquiry is received.
The products that hold good export opportunity in coming days are coffee, basmati rice, onion, potato and canned products especially canned fish for European countries. Internet directories are the main source for Octopus Exim to look for suppliers of different agri products for the exports orders. Mr. Chakraborty adds, "We invite growers, manufactures and suppliers from agriculture industry to associate with us if they want to export their product to international market through us". He further adds, "we take care of all the export formalities and procedures. We are expecting good bulk export enquiry".
Getting financial loan from bank continues to be a major challenge of export business. Mr. Chakraborty shares, "if we talk to any bank for loans they ask several questions and keep us tied in long procedures. Hence, many times we are not able to get bank loan. If we get the proper loan and proper support from the bank we can do a lot as financial support is crucial factor in case of growing exporter like us".
For info, contact : 10/662 (Old No.449), Nandipara, Kapasdanga; P.O. & Dist. – Hooghly, Pin – 712103, West Bengal. Cell: 0091-9231820603.  E:uoc@universeonlinecommerce.com, www.universeonlinecommerce.com
Source : Agriculture & Industry Survey