Today there is a lot of discussion about alternative medicines. It seems like we are going back in time, trusting our ancestors for their knowledge and trust in the flora around us, to heal us.
Mr. Sounderaj Veerasamy, a post graduate in Chemical Engineering, is a master in herbal extraction . After being associated with a lot of pharmaceutical companies over the years, he now renders services as a consultant and advisor to medium and small sized companies and farmers as well.
Please tell us about your background
I am a post graduate chemical engineer, from Anna Malai University. I hail from Tamil Nadu. After my education, I worked in a number of chemical industries.
After 20 years, I met Jain Herbals' Traders, into the herbals and crude drugs exporting business. They wanted to make a scientific herbal product instead of selling as a crude extract. I joined hands with them as a consultant. That's how my career began in the herbal line. I have been in this since 1990.
I worked in the herbal export company as a General Manager. It was Alchem International, in Delhi. I left that company in 2004. Ever since then, I have been helping a lot of companies – small and medium sized – in this line of business. I worked as consultant/advisor.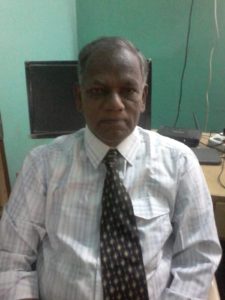 What service do you render to such companies?
I give them end-to-end advice – business planning, required equipment, the process, i.e., storage of raw materials, extracting and powdering it, etc.
I apply all the chemical engineer concepts I know. I helped standardize herbal medicines. It is a very interesting concept. The efficacy of the plant is known only by the doctor and the required portion. For example, if I take an herb which is a medicine for diabetes. The leaf of that plant has got about 5% required ingredient. If you consume the entire leaf, you only get 5% of the required ingredient and the rest of it might cause side effects like vomiting and other issues. So the unwanted content and impurities are removed to take only what is needed – this is called extract. That's how we optimize the effect of this plant for curing the patient.
So, where are these extraction units located?
It is widespread. Gwalior, Pune, Tamil Nadu, Kerala, Hyderabad etc. For example, Dabur is a big herbal unit and so is Himalaya in Bangalore. They are huge exporting companies. In contrast, there will be other companies who want to switch over to this business but they do not know the exact procedure to go about it. So, people contact me for herbal extraction advice.
My name pops up in Google searches if you type herbal extracts. So, they engage with me. I try understanding their background – their financial status, their marketing strategy, their level of passion for this, etc. In short, I assess their capacity to start the unit.
Then, we prepare a project report and explain how it will work. I give them the building layout and equipment design and give it to the fabricator. We will run the company as per plan for them to check how it works. We don't commit to setting marketing guidelines. By the time we reach that stage, we will look for a marketing analyst.
There are big companies like Himalaya Drugs also that may have some typical problems, which they are unable to solve. They have doctors, scientists, etc. But, if a foreign company wants a product that requires some odd petrochemical product, they may not be able to solve the problem. At such times, they approach me and I advise accordingly.
So, my clients are the big companies as well as the smaller ones, in different capacities. Some companies may be working on 5 products and they may want to plan for another 5. If they approach me, I will check if it is something I have worked on or not. If I can help, I will. Or. I do the R&D and see what can be done.
What is the kind of budget should a small-time entrepreneur be looking at to set up a basic extraction unit?
A minimum of Rs. 1 crore, at least. With a budget of Rs. 5 crores, it can be a highly comprehensive project. There is hardly any upper limit. Most of the expenditure is in the analysis part of it.
Analysis is very crucial. That itself will cost about Rs. 10 lakhs. So some set up a small unit just for crude extracts and sell it through big companies, the big players depend on small players for many units.
There will be a minimum cost of at least 1 crore. Hence, I would advise that this is a game for those who are financially sound. This is mainly for export oriented products not the ones in India.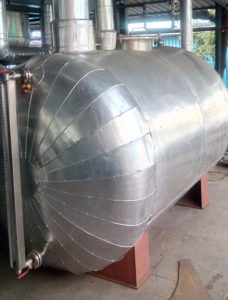 What would be the difference between export oriented and doing something in India?
There is a lot of standardization and certifications that are required. Certifications like Global Manufacturer Certificate (GMC) are basic requirements. They want to know about our equipment design, our raw material source, our procurement checks, etc.
In India, people are not focused on standards and certifications. Most of them are not even interested in all this.
We talked about how somebody from outside can set up an export unit and it will come up to a min of Rs. 1 crore. Are you saying that, in India, it will be much cheaper?
Yes, to some extent. Even then, it will cost around a crore.
The product is a drug so you will need equipment and other facility, the space the neatness etc. These are things that are more costly than the actual product.
How about the herbal input part of it? Are they any issues that people may face in procuring the inputs?
When you talk about inputs, it depends upon various factors that will affect the quality. Indian pharmaceuticals have defined some raw materials. There are traders who stock these raw materials.
We are actually importing a lot from outside. For malaria, for example, we need quinine. This is imported from Africa. For cancer too, many products are imported from outside.
We need those in tons and hence we import it. There are some basic drugs that the farmer will not be able to sell to pharmaceutical industries as they require them in huge quantities.
I hail from a village, I have my own land which I have converted into an herbal nursery and I am trying to help these people commercialise it. Many industries are fooling our farmers.
They ask farmers to cultivate a particular plant promising that they will buy it from them. The farmers procure seeds and begin cultivation. By the time the product or the yield is ready, the trend changes and the farmers' effort and money gets wasted.
There are many farmers who got cheated by this industry. I am trying to help such farmers. I have many clients who purchase in bulk quantities. They treat me like their friend because I am their consultant and so, cannot fool me. I mediate between the farmer and the company. It is not easy to bring about a change. It has reached a point where the farmers do not trust anyone.
Contact address
Mr.Soundararaja Veerasamy
A4, F24, Mahaveer Varna
Kannamangala Main Road.
Bangalore – 560067
Cell: 9976321642 / 9164986803
Mail : veerasamy@rediffmail.com
Web: bioprocessors.webs.com