Mr. Narayana Upadhyaya with his masters in horticulture set out, decades ago, to make a difference in the field of agriculture. Currently, Mr. Upadhyaya, along with Aditi Organic Certifications Pvt. Ltd. has been involved in organic inspection and certification for over a decade now. Excerpts from a recent interview.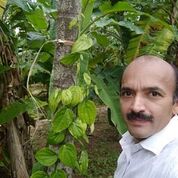 What is new in terms of your company's activities ?
As you know, Aditi Organic Certification Pvt. Ltd. was established in the year 2007 and we are into certification of organic agricultural products as per national and international standards, i.e., the firm is accredited to offer certification according to NOP, USDA standards, COS/COR standards, Starbucks C.A.F.E. practices standards, Fair trade standard and Bird Friendly Coffee standard. Aditi has additional accreditation from CAEQ, Canada and Canadian Food Inspection Agency. Besides this, the Government of Nepal has also recognized and accredited Aditi's certification services.
We are also one of the accredited regional councils to offer certification as per participatory guarantee system under the Paramparagatha Krishi Vikaasana Yojana. Currently, we handle projects in Karnataka, Jarkhand and Bihar.
What profile of farmers would be seeking your services? Are they large farmer associations, individual farmer, corporates, estate owners or all?
From small-sized individual farmers to group corporate traders, we have a whole range of people approaching us. Over the years, we have registered around twenty thousand farmers, spanning across about twenty states in India.
Nowadays, there are various certification agencies.
Yes, that is true there are many agencies, today, offering certification services.
So, is there a marked difference, to the farmer, as to which agency certifies their produce. Are there differences in the way different agencies function in India?
Few are State government organizations who offer certifications. Then there are organizations like us who cater to multinational companies. Apart from that there are foreign certification bodies also venturing into certification services. Like you rightly said, there are also retired professors who have been taking to certification activities.
In our industry, we all honor each other. We are all accredited to the National Board, which permits us to conduct certifications. So, we interact with each and honor each other.
The fees structure may vary across organizations. Government organizations may be able to offer services at costs that may not be viable for players like us. But, all the organizations in this spectrum are united by one goal – to encourage farmers produce organic products, enable them to have a better life, enriching and healthy life for the consumers of these products and promoting a better and cleaner environment.
At Aditi Certifications Pvt. Ltd., currently, we have over 40 employees and we are planning on opening a branch in all the states.
Where are exactly located ?
Our head office is in Bangalore But, we have contact offices in Tiruvannamalai in Tamil Nadu, Ranchi in Jharkhand, Gaya in Bihar, Haryana and in Jaipur.
I am a farmer and I want my farm certified, how would you advise me to decide on which agency to go to because I see many choices. What should I keep in mind when I decide on an appropriate certification agency?
The first and foremost thing is you have to be clear about why you want to go in for a certification. Certification is mainly sought after for export purposes. I agree that in domestic markets also there is a demand. Your crop, your budget, etc. matters. So a farmer should take into consideration many factors before zeroing in on an agency.
So, talking about budgets – what are the parameters when the fees is considered?
Our tariff structure is given in our website . Whoever wants to know details regarding the tariff structure, may simply go to the website, check it and if they have any questions or if they need more details, they can directly get in touch with us.
You have been into certifications for over a decade now. How has your experience been? What challenges have you faced?
The experience has been wonderful and it's a matter of gratitude and pride that we have been successful throughout the last 10 years.
There are many challenges like meeting expectations, running the show, coping up with the workload. There is limited financial resources and we have human resources that cannot be kept at bay. Overhead costs are quite a challenge.
From the farmers' side of things, record keeping and documentation is absolutely crucial in this line of business. Attending to the paper work can be very demanding. Sometimes data collection itself becomes a challenge. Then, there is the challenge of data protection because data has the potential to get misused and we need to take measures for that not to happen.
We are developing a software now to address such issues but software is not a complete solution because we can face technical difficulty like low internet connectivity. Using such tools, shoots up the costs. Farmers can't bear such costs.
We are working on digitization of the entire certification process. The amount of paper we use for our procedures is spiraling high. We have to keep existing papers for a minimum of 5 years.
So, this line of business is equally challenging and fulfilling.
For certifications, self-discipline is also important isn't it?
Yes, of course. In many cases, if the demand is too high and supply is deficient, things may go wrong. So, we must keep an eye on the critical cropping stage. When it came to products like organic tea, organic basmati rice, soya bean, cotton – organic cotton was on high demand at one point. Then things took a different turn, people started attaining fake certification. Another dilemma crop was vanilla. It was 400 USD per kg at some point and then suddenly it collapsed.
Looking forward the next 5 years, what do you think will the big picture be?
The future is very bright, there is a lot of scope. Lot more manufacturers will get into the organic sector. A certification is a quality check post not just for the economic part of affairs, it is about the environmental wellbeing, as well. I am sure way forward is very bright. The Indian market has the potential to produce superlative products and we must strive to keep the show running.