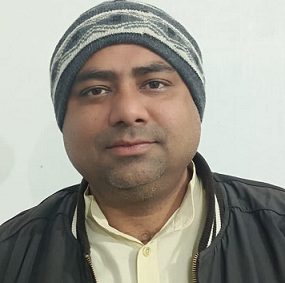 Mr. Madhawendra Kumar Thakur is a Chairman at Mithila Vegetable Processing and Marketing Cooperative Union Ltd. in Darbhanga, Bihar.
Mithila Vegetable Processing and Marketing Co-operative Union Ltd is formed under the aegis of Bihar State Vegetables Processing and Marketing Scheme, Dept. of Co-operative, Govt. of Bihar.
Main focus is to
-To create a professionally managed institution providing a comprehensive suite of post-harvest management services
-To provide permanent marketing centres at village/ panchayat to help in bridging market inadequacies
-To create efficient market linkages and provide an alternative marketing platform to the farmers for better price realization for their produce
-To create appropriate institutional and organizational linkages through formation of three-tier cooperative structure to mobilize farmers and build their capacity. This will help ensure maximum outreach and impact at the base level.
To know more view https://bit.ly/3GGSKVg