The trick lies in understanding the gap in the market and aligning your product to fill those gaps, with patience.
Mr. Devidas Bhadange, with his in-depth knowledge and experience in marketing, believes in a creative approach to crack the market. Over the years, he has strategically designed and carved out business plans for the many organizations. Mr. Bhadange has helped his clients realize success, and has led them from seed stage to market entry and become market leaders.
Our conversation with Mr. Bhadange opened up a plethora of interesting stories during his stint at many companies – each story carrying a lot of valuable lessons.
Mr. Bhadange was instrumental in ramping up operations at organizations like Warana Dairy, Rajdhani Flour Mills Ltd., Ruchi Soya Industries Ltd., etc. and how he currently contributes his services towards the betterment of the dairy industry.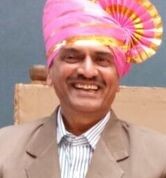 Can we start by talking about your academic background and work experience?
I did my BSc Agriculture followed by a course in MBA. Post that, I signed up for a management training at a pharma company called Hindustan Antibiotics, where I launched veterinary and agricultural formulations. It is the same antibiotics that we use for humans, but in high dosages for animals, depending upon their body weight. I have also introduced antibiotics for agriculture. Both of these projects were successful.
Then, I joined Warana Dairies as a marketing manager. They are a cooperative organization and their products were marketed in Mumbai-based government organization called MASCO. When I joined Warana, I found their marketing strategies too haphazard. I set up a unique system of sales and distribution network in Maharashtra, Goa and Karnataka. This system is being nurtured by the organization even to this day. This system got the brand Warana Shrikhand popular.They are nearly selling 5000 tons per year now and have become a brand leader.
It is an interesting story how I achieved that. Warana Dairies is an organization with a unique philosophy. The leader of that organization, being a freedom fighter, believed that he didn't want to load expenses incurred from advertisements on consumers. I had requested a budget of 11 lakhs for marketing their product, and only 3 lakhs was sanctioned. I opted to advertise on the radio and the newspaper but this didn't fetch us any enquiries. So, I ceased those advertisements and decided to market the shrikhand by promoting its benefits. The ad stated the benefits in a poetic manner and the sales shot up so much that we began falling short of supply.
Now, that the demand shot up, the challenge we faced was transportation of the product. This organization, being small did not have refrigerated vehicles. This was way back in 1989. Our product was transported in ordinary vehicles. To keep the product fresh, we charted a route whereby we could distribute the product in10 villages and towns, within a matter of 48 hours. Our selected distributors were given a timetable stating when our delivery vehicle would get to them. They were instructed to place their orders in advance and keep their payment DD ready. We had time only to unload, collect the DDs and proceed to the next distribution point immediately.
Warana Shrikhand's profit spiraled up to 9 crores.
Life at Warana was an exciting challenge. Our then Chairman,
Mr Tatyasaheb Kore, then came up with a demand that he wasn't interested in paying taxes to the government. The freedom fighter in him saw taxes as just another form of loot by the government – another form of the British government prior to Indian Independence. He wanted to distribute the entire 9 crore profit to the people who worked in the making of Warana Shrikhand – the workers at Warana and the farmers who supplied us milk. We gave away Rs1/lit, bonus to all farmers who supplied us with milk that year. This ran into lakhs of rupees. Remaining 40% was given to the workers during school reopening time so that they could utilize it to buy school requisites for their children and the rest 20% were distributed during Diwali. We didn't have any bank accounts at the time. So, we made lockers, transferred cash to the villages and distributed it in cash. It was a miraculous and humbling experience.
So what happened next after you left Warana Dairies?
I left that organization in 1991 because there were no more challenging projects for me. I believe, I gave their products a pipeline and all they had to do was follow the same for all other products.
Then, I joined Ruchi Soya. I was there from 1996 – 2004. Their ask was brand building. Their business was a family enterprise – the Sahara family were masters in edible oil trading. They used to import oil from Indonesia, Malaysia, USA, etc. But, they realized that they wanted a name in the society. So, their need from me was to build their brand.
I told them that brand building doesn't happen overnight. It is different from sales because in sales you are looking only at volume of products being sold. Good branding demands a brilliant attitude and sound philosophy.
I then built a strategy around their commodity – commodity to label – label to brand. We segregated and labelled the end products as 15 kg tins, 5 kg, 1 liter and ½ liter. That is, instead of selling loose oil, we changed the manner in which oil was being sold and in the process, named the oil as well. We came up with 10-15 brand names for different types of oils. Ruchi Gold, Nutrella, Sunrich, Ruchi No 1, etc. This branding activity shot up their sales to 90000 tons per month. Honestly, that was an unimaginable result for me as well.
Also, when we started with Ruchi Gold in Chennai, we gave our distributors an offer that if they bought 100 boxes of 10 pouches each, they would get 1 similar box for free. With the evolution of that scheme, all the small players were thrown out of the game.
In Guwahati, the challenge we faced as transportation. It used to take about 1 month for our trucks to reach Guwahati from Indore. So, I suggested that we send goods in a wagon – a 40-bogie wagon. This shortened our transportation time to 7 days and saved us 75% of the then transportation cost. We used those savings to improve our trade. At least 20 wagons were dispatched per month to remote places like Guwahati, Dehradun etc.
Another stunt was with Nutrella soya chunks. In Mumbai, we had 20 kg bags. We realized that small manufacturers adulterated their product and so sold them at much more competitive prices. We couldn't compete with those prices because our product was of superior quality. I used the same wagon strategy and used those savings for the distribution prices. Within 3 years there was an eradication of adulterated products and those small players. Later, we set up plants in Dehradun, Vijayawada and Bijapur.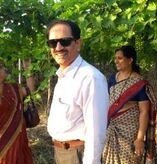 Sounds like improving a product's market share through innovative methods is your core strength.
Yes, you are right. I also got associated with Rajdhani Flour Mill in Delhi. This association was between 2005-2007. This brand was quite well known and they maintained very good quality gram flour (besan).
As a strategy, we developed 5-6 varieties of besan, depending upon the coarseness – gundi besan, kadi pakoda besan etc. This encouraged people to buy various varieties available and stock it at their homes depending on what they want to make. This shot up our sales.
Next, I queried as to why, as a company, we were sticking to besan alone. So, we dived into Channa too – Rajdhani Channa – their black and white varieties of channa is in good demand. So, now they Rajdhani has multiple products.
What is it that you do now as a consultant – CEO of Abhishek Business Consultants ?
I advise and suggest business strategies – impart knowledge on how businesses can be run smartly
Lot of people from the dairy farming sector come to me. They come for advise on installing their units, marketing the milk and milk products.
In dairy farming, your role in my understanding, comes into picture after they have set their dairy units by consulting a dairy expert. That is, to market the milk. Is that correct?
Yes, that is correct.
There is a company called Baramati Agro. I was associated with them when they wanted to venture into the dairy industry. They are the Pawar group. From the name, I got an impression that they must be a huge investor. So, I suggested marketing paneer, cheese, etc. They got back saying they were not interested in such products. They were looking for a dairy venture within 10-15 lakhs investment. That, honestly, was a big surprise for me. I, of course, took it up and registered a brand called Freshious Milk.
We started marketing this product in Pune and Baramati and in 6 months we could sell around 5k-6k liters per day.
Milk marketing is quite difficult because of the number of traditional players in the market. In Pune alone there are about 250 brands. And players like Gokul, Warana, Chitale Dairy etc. have been around since 50 years.
Also, nowadays diary is an ingredient market because hardly anybody drinks milk every day. It is usually consumed in the form of tea, coffee, etc. The moment there is a slight change in taste, the entire household will question the milk first. Also, people would not be interested in switching milk brands. So, this creates the need for a lot of branding, sampling and convincing. I suggested keeping a low profile in the industry – the low-margin-high-volume route.
People venturing into the dairy industry must have a lot of patience and dedication. It is, however, very much a growing market.
So, now you are based in Pune. Do you provide your services across states? Or, do you have a geographic constraint?
See, I will need to formulate a strategy, recruit a team to execute the strategy, train the team and monitor the team. So, there is no geographical constraint.
So, how long would an ideal association with you be? For instance, if I am setting up a dairy unit and come to you for milk marketing – how would we go about it?
Well, if you are commissioning for the plant – that takes about 6 months. From setting up the plant to getting established it takes about 3 years. So, the association would be for around 2 and a half to 3 years.
Looking forward at the next 5 years, what do you think will the big picture be?
Being a marketing person, I understand that the I-have-money-and-I-want-to-do-things attitude days are gone. Nowadays people have surplus choice. For anything in the market, consumers are spoiled with choice.
For instance, if you want to get established in Bangalore, you need to identify the gap in the market there. You will need to analyze and understand what is that you require to penetrate the market – what new can you get to the consumer? For example, cheese.
Owing to the growth in the pizza demand, cheese is a huge requirement in Bangalore. There is a 30-35% increase in the demand for cheese.
Once we identify the gap, we need to dig in and be more specific. For example, in the case of cheese, what kind of cheese is in demand? Once we understand that, we need to understand that, nowadays, lot of people keep travelling to the European and American countries on work or leisure. They have tasted the food there and are aware what the cheese tastes like. I still remember how smoked cheese tasted – I tasted that in 1990.
In Pune, cheese costs around Rs15,000/- per kg, in malls. Our government has not exactly handled the milk input of the country very well. It was expected that we will have lots of milk in India. The truth is we have not planned proper strategies for the input we have today. Highest storage of milk can be done, converting it into cheese. But we only go for butter and milk powder.
Today, the international prices for skimmed milk powder is on the decline, which means the cost price of raw milk will go further down. This will lead to a situation where our farmers will not be able to afford his farm. This is because, other than liquid milk, most of the manufacturers only go for butter and powder with their excess milk.
It is high time that the government strategizes around the cheese market. Producing good quality milk and cheese can lead to export of this product too, esp. to the gulf market. Transportation to the Dubai port from Mumbai port only takes 8 days. They need it too because they are a market that do not produce surplus milk.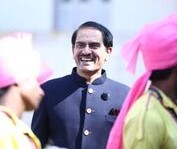 If a new entrepreneur comes to you seeking advice about cheese as a business opportunity, how do you go about it? They would also be thinking about the ROI etc.
When entrepreneurs come to me, they need to pay up Rs 5000/- as an advance token. Paying this up ensures that the enquirer is serious about a dairy venture. Honestly, if they don't want services, I am open to refunding the amount. The important thing is retaining people who are serious about this business.
What is the next step?
Then we sign the standard NDC agreement. If they need help in establishing a farm, which is not my area of expertise, I can help get them a team. But it's up to them. They can even do that part themselves.
My work starts from planning out a strategy for the milk that is yielded, as per market requirements. So, if I provide the team for technical consultancy, for instance, my last assignment. A group, conventionally from the seed-agricultural sector, approached me. They were not aware of the working of the dairy sector. To top that, they hired someone who didn't know anything about dairy. So they ended up with wrong facts. When it came to me, I advised that they go only for a 25,000 liter dairy. In short, I advised them to start small.
The thing is the margins are very thin in the dairy industry so your operational costs must be competitive. To run a 1 lakh liter dairy, you must have a minimum liter balance of 30,000 liters. This is how you balance between milk and milk products. But when you don't have the right person advising you, you cater only for liquid milk and don't think of how to strike a balance etc.
If you do not know the pulse of the market, your strategies will not work and you will run into losses. The worst part is, you will not know why you are running into losses because according to you, you are doing everything right.
Yes, that can be a sticky situation. Mr. Devidas, what is your fee structure like?
We charge a 0.5% – 2% commission charge, depending upon the project. For marketing, the fees is based on the project turnover.
I do not indulge or engage in any projects half-way because, this can be a huge hit on my reputation. If I get involved, I make sure I make it is a success.
Are you open to taking up projects where somebody has already set up their unit but finds it difficult to market the end product? Or, are you insistent that they set up a unit only through you and by the team that you advise?
No, it is not required that people go through me to set up their unit. The important thing is that they move in the right direction at every stage. They should be aware of what all facilities they require.
They need to strike the balance between milk and milk products. Sometimes, what happens is that the liquid milk bit runs on profit but the milk products run into losses and vice versa.
Mr. Devidas. Is there anything you would like to add?
Yes, I would like to add that it is one thing to hope for success and another to get greedy. The latter is a stepping stone to failure at some point. For example, I worked for a firm and using various creative strategies help shoot up their sales from 200-300 tons of produce to 5000 tons a year. Even after that they kept asking me to increase the sales.
People don't understand that there is a limit for everything. If you want to go beyond that, you get into malpractices, which I am not game for.
I have decided not to get engaged with one company alone, anymore. This decision was based on my father's advice that knowledge needs to be shared with as many people as possible. Our expertise should benefit as many people as possible.
Contact details:
Devidas Bhadange Abhishek Business Consultant
C-201 Megha Centre ,Magarpatta Chowk,Hadapsor, Pune-28
dmbhadange@gmail.com
www.abhiebusiness.com
7507671313
7385770101