Produces and markets directly organic kinnows, wheat and paddy. Located at Abohar, Punjab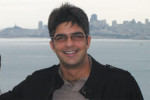 Monsoon Harvest Farms at Abohar in Punjab is purely an organic farm spread in 51 acres. Organic Kinnows (citrus, mandarin) are the main highlight of the farm. Organic basmati, wheat and mustard are also grown. Mr. Preetendra Singh took the ownership of the family farm in 2009. Last year 38 MT of Wheat, 45 MT of Paddy and 85 MT of Kinnow Fruit were produced and clocked the financial turnover of Rs. 27.5 Lakhs.
Farm Mechanization :
As labor cost is on constant rise all farm operations are mechanized to the maximum extent to cut down on the costs. "This year we are trying to sow paddy through a drill machine than transplanting the paddy by hand. Besides, we are sowing the wheat by machines and harvesting both wheat and paddy by a combine harvester. Disc harrow, rotavator, cultivator and other farm machinery is being used for land preparation and maintaining the land," says Mr. Singh.
To irrigate fields underground pipes are installed from bore wells so that less labor is required to manage irrigation. Also hi tech spray pumps are used for spraying fields that saves labor costs and requires less organic pesticides and micronutrients.
Direct Marketing :
At Monsoon Harvest Farms entire organic produce is sold through direct marketing. Mr. Singh proudly shares, "we are able to market our Organic Kinnows in the markets of Delhi and Mumbai. Earlier we had struggled to market the Kinnows as Organic Produce but now we have managed to do direct marketing of the same."
He adds, "the organic market is neither organized nor is big enough in India, so there aren't too many middlemen that one comes across as yet." The challenge faced is to sell the whole lot in one go, especially wheat. There are buyers willing to buy, but they do not have the capacity to pick up the entire lot. Paddy is directly sold to Rice Millers and Exporters.
Weather Problems :
Farm area is facing adverse water logging problem due to which over 7 acres of Kinnow Trees were uprooted in 2012. It also makes it difficult to diversify into any other crop. Mr. Singh shares, "we were doing banana trials for 3 consecutive years but we eventually had to abandon the project as in our part of Punjab, we get few days of heavy frost during the winter months that banana plant finds difficult to handle. One big frost burns down the tree. Although growth of banana plants was very good but every year we faced the same problem of frost."
Future Plans :
In coming year it is planned to get into more of direct marketing of entire farm produce by creating processed and value added products from farm itself.
Mr. Singh concludes saying, " taking up organic route in agriculture is tough as for almost 4 years due to the drastic drop in yields farm faced losses which went down to almost 70%. However, with support of family and persistent hard work every year it got better. Now the challenges are to market the produce and to bring in technology that is not too expensive and can replace or reduce the labor issues.
Agripreneur plays many roles on a daily basis. Disorganized systems involving middlemen and lack of back end infrastructure adds on to the tribulations but there are positives and opportunities that lie to succeed in the farming business."
Our Correspondent
Contact Details-  Monsoon Harvest Farms
381, 7th Street, New Suraj Nagri, Abohar, 152116 Punjab, India
Mobile: 9810004480 / 095019 32997
Email: preetendra.singh@gmail.com
Web: http://www.tradekey.com/
Source : Agriculture & Industry Survey