Bangalore based online vegetable and fruits store delivers ordered items to customers' door step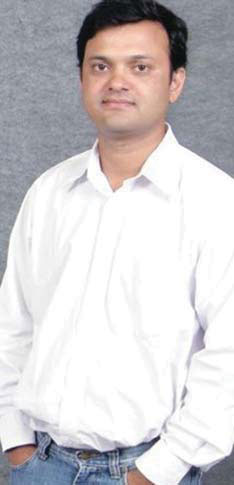 Vegwala.com part of Mitera Agrotech Pvt. Ltd was set up in 2010 by Mr. Santosh Patil and Mrs. Shantala Patil, both from IT background. The company is an online vegetable and fruits store that delivers at the doorsteps of the customers. The website was designed and developed by Mr. Patil.
"My IT background has helped me design a user friendly and intuitive design and my agri background helped me in identifying farmers, markets, availability, and prices in mandis," he says, adding, "We are right now delivering in the area of Sarjapur ORR, Marthahalli, Whitefield, HSR, KR Puram, CV Raman Nagar, Indiranagar and Rammurthy Nagar in Bangalore."
Procurement
Vegwala procures veggies which are locally grown from nearby farmers, and mandis/markets. "We provide fresh produce. We are the only company that provides the maximum number of items on our website," says Mr. Patil.
He maintains the company depends on word of mouth for marketing of the products. "Without spending on marketing we were able to get 4000+ customers on our website through word of mouth. Most of our customers are women and they created awareness among their friend circles that helped us," he says, adding, "People need quality at affordable price and at convenient time. That is our main motto. We were the first company in Bangalore offering fruits and vegetables delivery."The company mainly targets working couples, housewives with kids at home, elderly peoples, and expats.
Challenges
The main challenge is the low shelf life of fresh fruits and vegetables. "We are dealing with perishable items and we have to be very careful about wastage involved in this business. Since we are working with farmers directly, we are part of social eco sector helping farmers learn about quality produce minimizing chemical pesticides and fertilizers," maintains Mr. Patil
He however adds, "We don't store anything. We have delivery bikes for deliveries and we have customer support team to handle orders and customer calls apart from housekeeping team for packaging and cleaning and delivery team for deliveries."
The company plans to expand to entire Bangalore and then other metro cities. Mr. Patil is BE in Computer Science and Mrs. Patil is BE in Industrial Production. Both of them have been working with MNC's for the last 12 years.
Our Correspondent
For further information contact   : Mitera Agrotech Pvt. Ltd, #309, Bharat Nilaya, Kundalahalli, Near Brookfields, Bangalore – 37 Karnataka, India
Phone: 08040930900 Mobile: 09845178656 Email: vegwala.com@gmail.com
Web: www.vegwala.com
Source : Agriculture & Industry Survey