Vadodara, Gujarat based supplier of dehydrated products in India and International market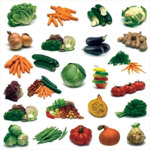 Madhu Exports was established in 2009 in Vadodara, Gujarat state. Mr. Nirav Vakal, is the proprietor. The company is supplier and exporter of freeze dried, spray dried and dehydrated fruit, vegetable & herbal products and a variety of Plastic lollipop sticks, straws & stirrers. It exports its products to abroad also. The company markets its products in Gujarat, Rajasthan, Maharashtra and Madhya Pradesh. The company sells 60 percent of its products in India and 40 percent abroad.
Mr. Nirav Vakal is a B.Com graduate and did his MBA in Marketing. He is also a diploma holder in Export-Import and Business Management.
Mr. Nirav says "We are basically dealing in dehydrated, freeze and dried fruits, vegetables and harvest items. Cream companies prefer freeze dried because in it, the costing is high but quality is extraordinary. In sprayed dried we have namkeen industry and juice making company. We are dealing in three types of foams for fruits and vegetables; herbal, flex and powder.
Demand of Dehydrated Product
In India, there is not much demand for the dehydrated products as mostly either restaurants or working women in metros uses these products. However, surely the future for dehydrated products is very good because many people soon will not have time to use fresh vegetables feels Mr. Nirav. Dehydrated products, if once bought can be used for 2 to 5 years.
On the other hand, if someone buys 5 kg fresh vegetables, it will have to be used it within a week, otherwise it will get rot. That's why dehydrated products are very important. If a person doesn't open the bag and stores it safe, then dehydrated products have one year shelf life. Freeze dried and sprayed dried have one-and-a-half year shelf life.
Competition
There is a lot of competition in food industry and quality keeps changing. Mr. Nirva shares, "Even if I become a manufacturer today and buy a truck load of ginger and dried it and made powder of it, the quality will be the same throughout. But if I do the same thing again, the quality will be slightly different in the next batch." This is the biggest problem in dehydrated products.
The product varies from farm to farm. One might use the same seed in his farm as the farmer right next to him, but if the fertility of the soil is different the product's actual output becomes different. So, it becomes necessary to get the product from batch to batch approved before selling.
Our Correspondent
For further information- Madhu Exports, Madhu House", B/7, Satyam Park,
Near Ranchhodji Temple, Waghodia Road, Vadodara – 390019, Gujarat.
Mobile – +91-98242 99745 Phone – +91-265-3070301
Email – info@madhuexports.com ; sales@madhuexports.com
Website – www.madhuexports.com
Source : Agriculture & Industry Survey