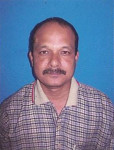 Mr. Deepak Medhi, Advisor at Lemon Grower Society at Guwahati, Assam shares details on Lemon Cultivation. He is an agricultural graduate from Orissa Agricultural University.  He has keen interest in horticultural crops, medicinal crops and mushrooms while he has specialization in lemon.
"Assam lemon is a unique variety of lemon found exclusively in the state.  We have been cultivating it for the past 10 years. We help farmers with technologies and nursery inputs as needed for lemon cultivation. In this way with the help of the farmers we have large cultivations. We have good market locally but reaching other parts of the country is a problem due to long distance," shares Mr. Medhi.
Flavours, size, and juice are the main features of Assam Lemon. It is the easiest crop to cultivate and needs very less care. One can go for lemon plantations in one hectare which can accommodate 700 plants. Every plant will give about 200 lemons in one year. Farmers can fetch really good price for these lemons depending on their size. One hectare will give around Rs 3- 4 lakh earnings approximately.
Proper irrigation is required to keep the flowers in the plant.  The lemon plant does not require any fertilizers in the first year, if required one can use urea of 330 grams, SSP of 635 grams and potash a little and in the second year gradually increase the usage of these fertilizers.  With proper irrigation farmers can get fruits all through the year but with inadequate/improper irrigation lemon would grow only from May to October.
Get complete discussion at – http://bit.ly/14iCR17
Our Correspondent
Contact Details – Mr. Dipak Medhi
Lemon Growers Society
Uttarayan Heights, Flat No.103,
Chandan Nagar, Ghoramara Chariali,
PO, Bhetapara, Guwahati, Assam, India    Mobile – 09435368471
Email – dipakmedhi@yahoo.co.in
Source : Agriculture & Industry Survey