Exports agro products to foreign countries. Recently started organic farm to produce vegetables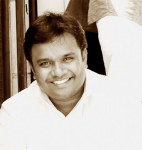 L & N Agro was established in Chennai in early 2012. Three founders, including Mr. James G. Prakash, Head of Business Development, started this company trading agro-commodities like fruit pulps, tea and specialty fertilizers. The company's vision is to be known as a trusted agri-business firm by providing strategic, innovative, eco-friendly and sustainable solutions to farmers through organic farming.
The company's products are supplied to Russia, CIS countries and China. For exports, juice manufacturers and bulk buyers overseas are identified as the target customers.
In retail, the company's customers are end-users interested in kitchen garden. These customers are reached through consumer expos which takes places in various metros. "We understand the market by its requirements, especially like our area of specialization. People are now more aware about health. They want to know what they eat and from where it comes from. So, nowadays they are more into having home gardens. We are just facilitating them by supplying the required tools" shares Mr. James. Speaking of advantages in the agro commodity business, he adds that India, being an agri-based nation, there is opportunity for abundance in supply. However, to withstand competition, some companies deviate from quality affecting the stability of the business.
The most recent project taken up by the company is The Wellness Farm. It is a 3 year project on the suburbs of Chennai & Pudukkottai. The Wellness farm was established to supply quality products grown under the members' supervision. Once the wellness farm is opened to public, people can come to the farm and shop/harvest their requirements from vegetables to diary.
The farm is currently in reclamation stage of the soil to become more fertile for all produces. "We have capsicum, greens, and other root vegetables under the roof. Soon dairy products will also be included. It will be opened for public after receiving proper certifications based on our production practices" Mr. James adds. Slow but strong results are expected through the pure organic farming taken up by this firm. 2014-15 is the focus period for creating revenue for the company.
The company is currently focused solely on improving the home-garden segment and the Wellness farm.
Mr. James G. Prakash is a management graduate with specialization in HR/Marketing. He worked for a few companies to gain knowledge and is now taking care of his own business.
Our Correspondent
Contact : L & N Medra Agro, 14/4, Anusiya Street, Rangarajapuram,
Chennai Tamilnadu, India-600024 Mob: 90031 00001
Email: jamesgprakash@gmail.com Web: www.lnmedra.com
Source : Agriculture & Industry Survey