Family run farm starts hatchery to provide quality fish seedling to other farmers
"Bihar has all the resources to excel in fish production and can supersede other aquaculture prominent Indian states precisely Andhra Pradesh. Good quality fish seed and scientific fish rearing practices are the crucial factors to be considered for earning gainful revenues hence we started the hatchery in 2014 to produce and supply superior quality spawn, fry, fingerling and yearling to other farmers," says Mr. Yetendra Kashyap, third generation fish farmer, Kash Fisheries. It is located at Bariariya village, East Champaran district, Bihar.
Kash Fisheries is a family run farm operational for more than six decades. It deals in six fish varieties namely Rohu, Catla, Mrigal, Silver Carp, Grass carp and Common carp. "Every generation took the business to the next level. Having inherited family business of fishery, apart from the existing operations I decided to expand in hatchery in 2014 with an aim to supply superior quality fish seeds to other farmers. I strongly believe fish rearing is profitable and promising source of revenue in our village at it is the low land area of Bihar state that makes it ideal for fish farming," he adds.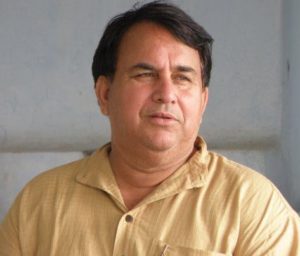 The new hatchery is developed in 10 acre with small units in one acre each. 10 new tanks were developed additional to 4 existing tanks in which 2 tanks are exclusively used as brooder. Fish seed production and routine culture is practiced in the farm scientifically with the insistence of pond management and feeding practices. "We received Government support in form of subsidy for hatchery development," he shares. Kash Fisheries is presently engaged in hatching and supplying fish seed and unsold fish seeds are reared to be sold as table fish.
Demand for fish fry and fingerling is at its peak from February-June. "We sell fish seed to farmers in Bihar. Rohu and Catla fish seedling sales have always been steady but these days seedling of Grass carp and Common carp are also selling well as it fetches not only good returns in the market but also a most suitable candidate species suitable for growing in low laying wet lands area having fast growth rate in limited growing period. Usually as table fish, Grass carp and Common carp are sold at Rs.180/kg weighing 1 kg and above, Rs. 150/kg for less than one kg, Rs. 125-130/kg for the fish weighing less than 500 gram. It is a profitable deal for the farmers so the demand of these two fish seedling is increasing," informs Mr. Kashyap. Silver carp has less demand and is sold at Rs. 100/kg in the market therefore its' seedling is prepared in minimum quantity.
The potential of fish rearing in Bihar state is untapped according to Mr. Kashyap. "We have low fish productivity because of poor water quality maintenance in the ponds and feeding practices. Fish farming is not only about constructing pond, water and fish seedling instead plankton in the water and feeds are also significant area of attention, imperative for attaining high fish production. If the fish is fed well then only it would grow well and lead to good profits! Unfortunately these aspects are neglected the most by the fish farmers in Bihar," he highlights.
To develop the plankton in the water, scheduled application of manure in the water is must. "Presently we are using chemical based inputs for plankton production." Fish feed can be prepared in-house and market. Cost incurred to prepare fish feed in-house is Rs. 16-17/kg while the feed brought from markets is bought at Rs. 26-36/kg. "As per my observation market bought feed is more effectual than in-house prepared feed although the former is quite expensive therefore to strike a balance we give both," he says. To prepare fish feed in-house the formulation is, 50% mustard cake, 30% rice bran, 18% maize/soyabean husk and 2% mineral mixture. It is all mixed together and left in the pond in a bag.
Continuing the experiments on increasing fish production, Mr. Kashyap has recently released fingerlings weighing 100-250 gram in one acre tank. "We have added 1000 catla, 1000 rohu, 300 mrigal, 200 common carp. With protein rich feed and timely manuring we want to see the growth of these fish variants in next four months. Till August I believe it shall give good returns. If successful I shall standardize it as model for other fish farmers and share the process with them. Growing these fish variants together in the same tank farmers will incur less production cost, will be easy to monitor the pond thus the profit margins will increase," he shares.
Speaking of challenges in fishery, Mr. Kashyap says, "We are 90% dependent on semi-skilled labour of Bengal origin. It is a tedious task interacting with these people because of language barrier and their limited skills of fish farming practices. Subsequently it is extremely a daunting task to train them. I wish Government conducts some practical oriented training workshops on latest fishery practices to train the unskilled labour of Bihar state. If these labours become skilled in fishery practices then surely fish production at Bihar state can be increased by many folds."
In future Mr. Kashyap plans to move into 100% organic fish rearing. "Once the hatchery is functional with profits I shall start adding chemical free inputs in the water for plankton production. I am studying it for now and will do the changes very soon. So far I have found that by taking up organic fish rearing practices the production price shall be reduced substantially thereby profits will be improved. I am looking forward for this change," he affirms.
Mr. Kashyap concludes, "Fishery business is indeed a gainful business. If youth of our state are motivated, trained and supported to get into this business then Bihar will surely become hub of fishery in our country."
Contact details:
Kash Fisheries
Bariariya Village, Sangrampur Tehsil, East Champaran District, Bihar – 845434
Phone: 09431409826, 09955829212
Email: yetendrakashyap@gmail.com