Quits job as lecturer to resolve farmers' on-field problem by enhancing the soil food web
"Soil is the base of farming. If the soil is healthy, the crop will grow well and production attained will be high. Unfortunately soil in most of the farmlands in our country has lost its' fertility because of years of using chemicals. It has now become mandatory to nourish it with natural agri inputs. Similar to living beings even soil needs a good food chain to get strength to work. I identified this food chain and started correcting the soil of the farmers' farmlands. In this process I was successful in developing a formulation that fixes the food chain and enables the soil to retain its fertility," shares Dr. K.R. Hullanache Gowda, fondly called as plant doctor. His soil fixing formulation is named as Dr. Soil. He developed this product jointly with Central Sericulture Research & Training Institute, Mysore.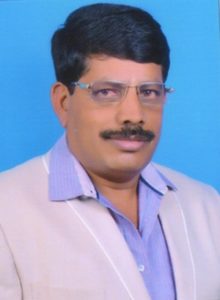 Dr. Gowda is based at Bangalore, Karnataka. "Earlier agriculture used to thrive in Kolar region but with every passing year the groundwater depleted, bore wells went dry and farmers faced acute water problem. Through close interaction I found farmers were distressed due water issue. Probing further and analyzing their farming practices I realized excessive use of chemicals and working against the nature was the prime reason for the problem. It was mandatory to find the solution for the farmers thus I resigned from my job and started research lab to work on the soil," he describes the drive to leave his job as lecturer and turn into a plant doctor.
He has even helped farmers in resolving the crop related specific diseases and tribulations for example 'Bacterial Blight' in pomegranate, 'Stem Borer' disease in mango trees and coffee etc. He provides free training and guidance to the farmers because hailing from agricultural family he is well aware of the hardships of the farmers. "Today majority of the problems in agriculture are due to the use of chemical based farming inputs. It must be discontinued. Conversely it is acceptable that farmer cannot risk his livelihood by abruptly stopping the use of chemicals in his farm. The transition period is tough as there is extremely low yield that implies no revenues at all! Therefore, I developed Dr. Soil. It is liquid concentration made from all natural components," he claims. Dr. Soil increases the population of many complex micro and macro-organisms in the soil that play a vital role in refurbishing the fertility. It has been tested at Dr. Gowda's farm as well as other farmers. The results are proved to be affirmative with respect to the yield.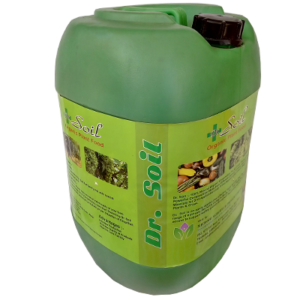 To apply Dr. Soil in the farmland it must be diluted with water and fed in the field through the drips or drenching. Dr. Gowda alleges that by using this product farmers will be able to get through their transition period from chemical based farming to organic farming without incurring much loss. "This liquid concentrate would ensure the nutrients are intact in the soil and thus the production would not be dropped. Usually it takes three years to convert a farm into organic farm that is free from all chemicals. During this period farmers must use Dr. Soil. Then after as the soil will be free from chemicals if farmers wish they can discontinue using Dr. Soil and there will no drop in their farm production," he asserts. Farmers are trained for using the product in their respective fields.
Presently Dr Gowda is working intensively with the farmers and he was successful in developing a model farms across taluk levels in Karnataka. In these model farms Dr Gowda adopted multi cropping and integrated farming system. In these model farms Dr Gowda is providing on farm training to the farmers. The training session are conducted at all the taluk levels.
Dr. Gowda has been awarded honorary doctorate by Jeeva Theological Open University, Chennai for his distinctive work in farming. He formally completed his post-graduation in sericulture and was working as a lecturer in Chikaballapur college prior to establishing his research unit. Besides he encourages and provides all possible assistance to farmers to resume chemical-free farming. "It is absolutely wrong to state that without chemicals the growing population cannot be fed! Organic farming has immeasurable strength and capability to grow food for all provided the food chain for the living organisms is maintained well," he signs off.
Contact details:
Dr. K R Hullunache Gowda
Chinna Complex, First Floor, Katigenahalli, Baglur Main Road, Yelahanka, Bangalore – 5600063, Karnataka
Phone: +91 9538220005
Email: hngowda@microbiagro.com