Engaged in pomegranate and drumstick farming
"Our country's main feature is agriculture. We all need to do something in agriculture, we have to strongly focus and develop it," with this belief Mr. Vasu Rao ventured into farming along with his partners Vijaya Suryakant, and Krishna Murthyand. KM Farms is located at Hiriyur, Chitradurga District, Karnataka. Pomegranate, drumstick and lemon are grown at the farm.
Bhagwa variety pomegranate is grown in 125 acres and rest 25 acres is used for PKM variety drumstick cultivation. "We opted for these two varieties as both are most popular and native varieties," shares Mr. Rao. "Lemon from Bidar is also grown at the farm."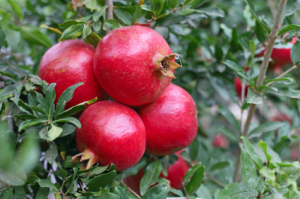 Pomegranate trees are only two years old yet the first yield harvested was 500 plus tons. "The second crop is expected in March and we estimate it to be more than previous year yield. One tree yields 15kgs on an average," he adds. "Drumstick yield too was satisfactory with 50 tons last year."
The quantity and quality of pomegranate and drumstick is good as natural farming practices are followed. "We use panchagavya and jeevaamruth prepared in-house using cow dung procured from the small dairy unit at the farm. Along with these we are using gomatura, sodamonase, trichoderma and lot of microbial products developed by IIHR and Dharwad Agriculture University," Mr. Rao mentions farming inputs used at the farm. Milk produced at dairy unit is supplied to KMF dairy.
The products are priced at Bangalore market price. As how the price is fixed he says, "We sell our farm produce at Bangalore market price. It is linked with Bangalore market price minus the transportation cost for local buyers. Buyers come and take the produce from farm itself."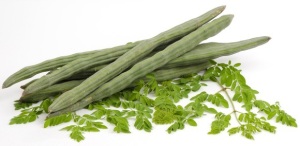 "Agriculture has lot of challenges, managing 150 acres farm is a big task! Specifically it is tough to market the produce," he shares. Mixed cropping is recommended by many due to regular income but Mr. Rao feels it is easy to say but difficult to practice, "I think we cannot do justice to all the crops."
Sharing future plans he concludes, "We want to start the value addition process for pomegranate like juice or wine. We are looking for the partner who can join with us. Also we want to put a bigger milk unit but after we stabilize pomegranate business." Mushroom and small poultry division is also an area of interest for KM Farm founders.
Farming business is passion for Mr. Vasu Rao that he manages in parallel with his job. He has appointed 12managers with agriculture background to assist him with the day-to-day operations. He maintains his words 'Everyone should be associated with agriculture in some way.'
Contact details-
KM Farms
Survey No.69, Koonikere VV Pura Road, Koonikere, Hiriyur – 577599, Karnataka
Mobile: +919448377999
Email: vasuvrs@gmail.com