New Delhi based NGO offers training programs in all agriculture related fields. Has 15,000 registered associate members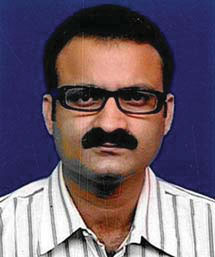 Indian Society of Agribusiness Professionals (ISAP) is a non-government, non-profit organization established in 2001. It offer various training programs aimed at the agri sector. It has over 15,000 registered associate members, comprising 1500 agri-experts, 525 partner NGOs, over 824 individual users and more than 1050 researchers. ISAP offers programs for the dairy sector, seed production, vegetable production, horticulture, floriculture and agri inputs.
The leadership team of ISAP comprises Mr. Sunil Khairnar, founder and chairman who is a B. Tech. (Agriculture), and PGDM (IIM Ahmedabad), and Mr. Sudarshan K Suryavanshi, chief executive officer, is a B. Tech (Agrl) and M Tech (IIT, Kharagpur) besides other directors.
Organization Profile
ISAP offers needs-based initiatives for rural communities in three main domains:
1. Agriculture and rural development
2. Rural healthcare
3. Skill and enterprise development
Accomplishments
Mr. Om Prakash, nodal officer lists the accomplishments of ISAP as:
• Directly working with more than 40,000 farmers at present
• Trained more than one lakh farmers on good agriculture practices including INM, IPM, pre and post-harvest management, water conservation, water harvesting, and mechanization
• Provided EDP training to 2659 agri-graduates and 715 of them have set up and are running venture of their interest successfully
• Trained 2500 BPL rural youth on vocational skills and 1875 of them got placement
• Certified more than 250 agri-graduates under India Crop Certified Adviser Program
• Responded more than 5 lakh queries of farmers from KCC in Bhopal (Madhya Pradesh) since 2008
Training to Unemployed Agriculture Graduates
ISAP started as an agri-clinic and agri-business program in 2006. Currently, ISAP is currently running this program in 12 States. In Jharkhand, the ACABC training center was started in 2007. For eligibility of this program, aspirants should be agriculture graduates, diploma holders in agriculture, horticulture, food tech, sericulture fisheries, and B.V.Sc.I.sc agriculture.
"Short-listed candidates has to go through a screening process, for which individual interview is conducted by the screening committee. This screening committee comprises nodal officer of ISAP, representative of MANAGE, Hyderabad, representative of NABARD, representative of SLBC, representative of Banks, representatives of KVK and representatives of ATMA/Department of Agriculture," says Mr. Om Prakash.
Agriculture Knowledge Workshop
ISAP's Certified Crop Adviser Program (CCA) is a training, evaluation and certification program for agriculture professionals. ISAP is implementing this program in India in partnership with the American Society of Agronomy (ASA) with the objective of creating a cadre of skilled agri experts in India in order to provide sound advisory to the farmers and increase productivity.
Future Projects
In future ISAP is planning to introduce new technologies including improved seeds, water management, nutrient management, crop protection, market linkages, and farmer producer organizations.
Mr. Om Prakash is M.Sc. in biotechnology, and advance diploma in bioinformatics. He has more than 6 years' of experience in the area of agri entrepreneurship development in Jharkhand and trained more than 300 unemployed agri graduates.
Our Correspondent
For further information, contact- Indian Society of Agribusiness, 23, Zamrudpur Commercial Complex Kailash Colony Extension, New Delhi – 110 048 (India)  Tel. : + 91-11-43154100 Mobile: 9835316907
Email: agrientrepreneur@gmail.com / prakashorom@gmail.com / Skype: prakashtanish Web: www.isapindia.org
Source : Agriculture & Industry Survey