Successfully exporting to European market since 2008. Organic farmers are members and also shareholders of company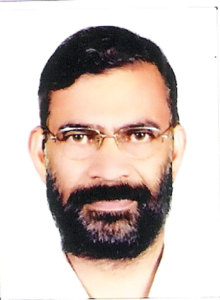 Indian Organic Farmers Producer Company (IOFPC) is headquartered at Aluva, Kerala. The company is owned by organic farmers growing primarily coffee, cocoa, pepper, and coconut, who have started focusing recently on food crops like rice and sugarcane. Farmers are the shareholders who get the profit every year as bonus. Small farmers join with group share. Once any farmer stops organic cultivation, he will be automatically out of the company. He will get the share amount back at par value.
Founded in 2004, the company started selling only in 2008. First it tried selling its organic farm produce in domestic market but could not succeed. Next it exported its first consignment of cocoa to Switzerland in 2008 and since then it is regularly exporting coffee, vanilla, coconut oil, pepper, chilli, ginger, etc., to Germany, Switzerland, Japan, Canada, USA, France and Finland. The acceptance of its products in Europe is increasing everyday.
Consumer packets of spices and coffee are also exported with their own brand to buyers in Europe. The annual production of the main products are coffee 75 MT, coconut oil 40 MT, cashew 20 MT, cocoa 20 MT, and pepper 80 MT. The annual turnover is Rs. 3 crores. "We have a small export market for pepper and cashew as of now," shares Mr. P.J Chackochan, Chairman.
Company is consistently exporting cocoa to Switzerland-based Chocolate Stella Company. However due to crop failure this year the availability of cocoa was very small. Only 13 tons was collected from IOFPC's cocoa farmers which later reduced to only 6 MT after grading, which was sent to Chocolate Stella. The remaining quantity was sold in the local market. Mr. Chackochan shares, "This year our export target is 12 MT. Stella being a producer organization, farmers get 20 to 30% higher than the conventional product".
Exports being the focus for IOFPC, prime sales concentration is on big companies like Chocolate Stella for other crops too. He further adds, "Now we have a new contact for washed coffee in Germany. They are very much interested in our quality. With their help we are building up a network of small buyers in Germany".
After getting a purchase order from the buyer, company fixes the price of the produce. "Being fair trade certified, buyers give us pre-finance. With ready payment we procure the produce from the farmer. After exporting there may be profit, and that will be distributed yearly at the time of general assembly," explains Mr. Chachochan.
IOFPC has an organic certification from Indocert. Indocert is accepted and accredited in Europe, USA, and all the countries where they export.
When asked on future plans, Mr. Chackochan says that it is not just their plan but it is their dream to develop a marketing system in the domestic market that will help the farmers to get premium price and the consumers to get genuine organic products. This shall eliminate the intermediary from the organic market and products would reach the consumer directly from the farmer/farm. He strongly feels nobody should be cheated in the name of organic products.
Our Correspondent
Contact details: Indian Organic Farmers Producer Company Ltd, Thottumugam P.O, Aluva Mob: 09447341099, 9605991256
Email: vanamoolika@yahoo.com
Skype: vanamooloka Web: www.iofpcl.com
Source : Agriculture & Industry Survey