Tollywood film producer and distributor along with his three close friends ventures into farming with an exclusive Gir breed dairy farm on outskirts of Hyderabad, Telangana
"People don't mind spending Rs. one crore or more on a fancy car, a non-living machine to exemplify their social status but they find it painful to spend a slight premium price on nutrition rich and chemical free food that involves and influences life at every step! The corruption (huge chemical residue) in our food has lead to numerous diseases and jeopardized the entire eco-system. Certainly it is a matter of deep concern. Nevertheless, instead of just sitting and cribbing I am on the journey to bring back our traditional practices of good olden days in agriculture with my three friends, Rajesh, Prasad and Bhanu," shares Mr. Daggubati Suresh Babu, co-founder, Happy Cows.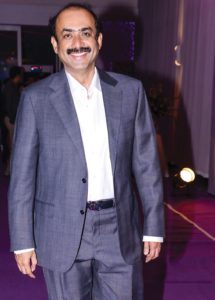 Mr. D Suresh Babu is known to the nation as Tollywood film producer and distributor but he is also an extremely contended and commitment farmer. He laid the foundation of Happy Cows in 2017 at the outskirts of Hyderabad, Telangana. His farm is home to indigenous Gir and Ongole breed of India. Presently the herd size is 40 Gir cows, 1 Gir bull and 4 Ongole cows. "Health and well-being of our cows is most important to us therefore before getting the cows in the farm we did organized preparations for their endurance for 365 days. To meet the water requirement round the year we made a farm pond, grew fodder on 12 acre organically, built well-designed cow shed and lots of open space for its free grazing and movement. It is as simple as investing in the infrastructure before setting up any industry same way we did the infrastructure investment in our farm for the cows," he emphasizes.
Sharing the drive to set up Happy Cows, he says, "I got sick last year and people commented it could be due to consuming unhealthy food that is grown using chemical fertilizers and pesticides. I got little angry as why chemically produced agri inputs have crippled Indian agriculture? Then I decided, instead of just complaining I should take the initiative to grow healthy food at least for my family and friends. As we already had quite a lot of land available so along with Rajesh, Prasad and Bhanu I started the dairy and horticulture farm. Three of them have deep knowledge on farming so it was possible to give a practical shape to the idea. I am also involved in the entire process to the core." All four co-founders decided that the foundation of farm will be to grow food for living beings traditionally without any use of modern scientific methods or inputs and re-establish the balance in eco-system.
Amongst all A2 dairy breeds of India, Gujarat origin Gir breed was chosen for the farm. "We find Gir as the finest milking breed of India. We selected it for the excellent quality of its milk and we wanted to make it localized to our region. It surely would be possible in next 2-3 generations of our cows. We bought purest breed Gir cows from Rajkot and Bhavnagar, Gujarat. Rajesh and Prasad are experts when it comes to identify the pure Gir Cows. Both of them have in-depth knowledge of cows hence can easily differentiate between pure and mixed breed cows," informs Mr. Suresh Babu.
Entire herd moves around the farm freely. None of the cow is ever tied in the farm. Only in the evening they are brought back in the shed where they are given the fodder. Cows are given 100% in-house grown fodder. It is mix of green fodder, dry fodder and concentrate. In addition the cows are free to graze. "We go little over-board when it comes to the fodder. The ingredients of the concentrate are bought only from the tribal areas where the soil is not spoilt and their farming practices are still traditional," he affirms.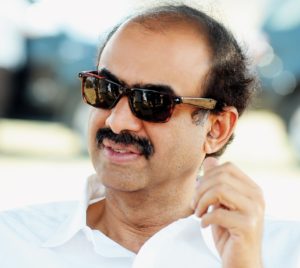 Milking is done only when calf is through drinking its Mother milk. As the practices in the farm are traditional milking is done manually. "We ensure the cows are absolutely stress-free during milking. With these measures cows always stay happy and give best quality milk. The taste of milk from our farm is super delicious," he asserts. As the founders of farm never wanted to get into logistics of selling milk they started making ghee from the milk produced in the farm. Ghee producing process is also time-honored such as using the brass vessels, charcoal used as fuel for boiling milk, curd is hand-churned etc. "The buttermilk obtained during the ghee making process is given back to the cows for better probiotic. We have consciously kept every single farming and processing activity in the farm in old style that is predominately manual."
The dung and urine goes back in the soil hence quality of soil is improving, earthworms are alive once again. "Our farming model is perfect in every aspect although it might not be financially viable at the moment but we are enormously satisfied that it is done in the right way, where no one is hurt in anyway be it environment, cows or soil. People spend lakhs of money on designer clothes, bags and shoes, so mine is designer milk!" Mr. Suresh Babu adds. Food is the core of life, "Guests at home when served food on my dining table finds the taste 10 times better. It is total delicacy for them. It is proof that we are on the right track in agriculture."
Recently Happy Cows have diversified on small scale in goats. "We want to expand our operations by incorporating all happy stuff. Our next plan is to diversify into vegetables and poultry. We would keep adding different elements of farming so that all the cooking ingredients are rightfully produced in our farm to be served on our dining table gourmet. At the next level we want to reach out to our friends and well-wishers then we will see about the business aspect of it," Mr. Suresh Babu reveals his future plans.
He concludes, "In foreign countries the farmers and government collectively identify their agricultural strength. Later they invest huge resources to value add their agricultural commodity strength into finest end product such as grape wine in Europe that gets sold as limited edition at huge price. Why can't we do the same in India? Why people in our country keep land fallow outside the city limits for real estate? It is the waste of national resources! In the name of land development we have already done enough damage now it is time for positive agriculture and good health. More than money we are into farming for passion. We want more people to replicate our model. I know in our country there are thousands and thousands of people who can afford to get into farming and they should do it. I wish everyone in this country have their dining table full of real food packed with vital nutrients. We have to bring back all our traditional practices. I am sure we can do it and make this planet happy!"
Contact details:
Happy Cows
Mr. Daggubati Suresh Babu
Phone: 040-23554113
Email: contact@sureshproductions.com