Involved in cultivation of exotic vegetables and medicinal plants. Also provides assistance to other farmers in and around Ootacamund and Kerala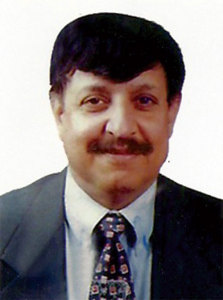 Green Planet Trust was started in 2012. The trust is located in Ootacamund in Tamil Nadu. Mr. Kenath Menon is the Managing Trustee. The Trust's main motive is to help the tribal people in Ooty area as they are cultivating exotic vegetables and medicinal herbs and the share of the profit will be spent for their medical expenses and for education.
The Trust grows potatoes, carrots, brussel sprouts, iceberg lettuce, Chinese cabbage, beetroot, garlic, broccoli, zucchini, beans, leeks, celery etc. The Trust totally not doing organic farming. 70 percent do organic farming and the rest use chemicals since cultivation becomes difficult.
The Trust follows most modern agricultural techniques and scientific farming as far as possible to get better yields and quality produce. To reduce inflationary trends the country needs increased production of vegetables and best yields. The Trust sells their produce in Ooty wholesale market and also send their produce through trucks to Bangalore, Chennai and Mumbai.
Mr. Kenath Menon says "many people who are in the cultivation field are still using conventional method – they have to change their methodology, use modern technology and take help from agricultural experts. Then only they will get quality produce and better yields.''
"Our quality is second to none as we use best inputs, micro nutrients etc. We have plenty of water and best manpower and qualified agricultural experts to assist. So selling good produce is a piece of cake and hence we get good margins as well.
We also choose items depending on the market potential with a little bit of forecasting as to which items will have more demand and the right timing. All factors put together which comes from business acumen and experience will come in handy,'' adds Mr. Kenath Menon.
"Apart from farms in Ooty, we have gone into dense cultivation of Moringaoleifera – for moringa leaves and drumsticks. I have seen in the USA how this is done and just started doing the same in India now. We do dense cultivation in selected few areas in India. The results are very good and I enjoy doing this as export market for medicinal herbs is pretty big and India enjoys very little giving way to countries like China.
Ayurveda science dates back to 1000s of years in India, and still we have not reached anywhere in raising our export market share in the world market. We have too much potential and it needs to be tapped. I am doing my best to contribute,'' opines Mr. Kenath.
Our Correspondent
For more information contact :
Green Planet Trust, 73 b, Fern Hill Area, Ootacamund, Tamil Nadu,
Mobile: 098847 15432 / 9445680483
Email: greenplanettrust@gmail.com
Source : Agriculture & Industry Survey