Conserves and exchanges local and indigenous varieties of seeds
"Our Community Seed Bank (CSB) is more than a store house to distribute/market seeds in a sophisticated storage facility controlled for temperature and humidity. It is a system where farmers have developed skills to meet their specific requirements of seeds such as quality, resistance to pests and pathogens, adaptation to soils. Local farmers have established their own seed networks to facilitate seed supply to their fellow farmers, families and local markets," says Dr. Vanaja Ramprasad, director, Green Foundation.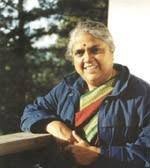 Bangalore, Karnataka based Green Foundation was established in 1997 with the aim to empower small scale and marginal farmers of the country. To do so the foundation focused on conserving the local seeds and increase reliance on biodiversity-based ecological agriculture. Seeds are stored at Community Seed Bank. These banks are established at each cluster level where as few are working as sub centre. "We have developed BDSP\ABA (Business Development Service Provider) who visit different villages in respective cluster and explain about availability of quality seeds at these seed banks. Apart from this, recently we have established cattle feed selling centre at head quarter level. We have connected community seed bank with cattle feed selling centre for mutual benefits, they are also selling fodder crops to reach out more farmers," she adds. Farmers are provided backing for developing entrepreneurial skills and improving market linkage for their produce. Lastly traditional agricultural methods have been reintroduced in conjunction with modern organic techniques upholding agro-biodiversity. "Agricultural diversity is most essential component of organic farm in which lies the future of food for humanity."
Community Seed Bank (CSB) is managed by women's groups. "They have the capacity to select the seeds, store the seeds and maintain the germination to the level of improving their performance," asserts Dr. Vanaja. At CSB the seeds are stored under ambient conditions following the traditional storage methods using the plant based materiel to prevent insect attack. The seeds belong to the geographical locations where seed banks are situated. The seeds are basically subsistence crops that farmers from the dry land regions maintain as part of the multi cropping system.
Initially there was no financial transaction at CSB but now the system has been changed. Dr. Vanaja explains, "We were distributing indigenous seed free of cost and farmers had to return double the quantity once they harvested their crops. However there were few challenges faced like quality of seeds returned by the farmers was not good while some farmers found it difficult to return the seeds citing some problems. Also as the seeds were supplied free farmers were didn't respect the system to the core! Thus for past 3 years we have redefined the system with new rules and strategies." As per the new system CSB have been re-registered as 'Community Seed Bank And Seed Producer Group' and converted as social venture. Seeds are no more sold for free. Farmers can place their seed order and it gets delivered to them at village level. Seed multiplication is done with selected farmers by giving them buy back guarantee at premium price.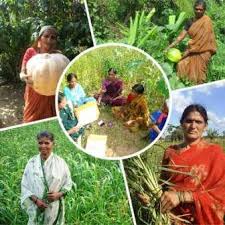 When asked about the infrastructure facilities at CSB she says, "Cluster based each CSB has its own building well equipped with solar lamps. It is constructed by using local building materials such as mud bricks, mud tiles, cane and other materials. The local building materials help maintain the room temperature and moisture level according to the seasons." Every building has adequate space to keep different types of storage things like mud pots, gunny bags and metal containers based on quantity and nature of seeds. The seed are preserved using traditional methods based on the type of crops and quantity till next season. Each seed variety is stored separately in different container by proper labeling. "Besides each CSB has moisture level checking machine to ensure the seeds have desired moisture level when procured from the farmers. Seeds are dried under shade to avoid moisture content." CSB has now become financially independent and serving the farmers proficiently.
Green Foundation has gained adequate experience in setting up seed banks that run profitably. "We want to utilize this experience to assist farmers' groups in establishing more such units to preserve native seeds and provide access to good quality planting material to progressive farmers. We are in process to replicate the same model in Kulburgi in northern Karnataka and Pudukotai inTamil Nadu with support of Vrutti organization. In other states as well we are ready to provide the assistance to all those who are genuinely interested in safeguarding the native seeds of our country," she asserts.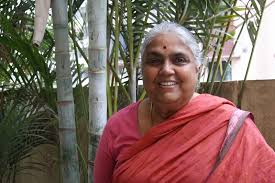 Dr. Vanaja concludes, "The focus on farming is not aimed only on increasing yields alone and improving profits but on maximizing the harmony in nature and self sufficiency for the small farmers. It can be achieved by understanding nature's way to cope with biotic and abiotic stress and following the nature's order of evolution. Secondly the philosophy of farming is based on internal inputs and recycling and efficient use of energy within the farm."
Contact details:
Green Foundation
#25, Raghavendra Nilaya, AECS Layout, Ashwath Nagar, Bangalore – 560094, Karnataka, India
Phone: 091- 9845081040, 080-26783858
Email: earthbuddy@gmail.com
Web: http://www.greenconserve.com/