Pursues sustainable farming the organic way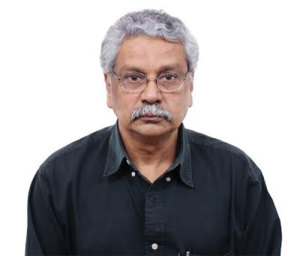 Friends Farm was founded by Mr. Ramana Naidu. The farm is located 11 km from Mysore on the Ooty road. It spreads over 6.5 acres and is jointly held by friends, and hence the name. However, only Mr. Naidu stays and looks into the operations of the farm. Mr. Naidu considers the farm as an alternative lifestyle to see if he can stay away from the hustle and bustle of life in the city.
The farm consists of cows, goats, chicken, and horses. It has solar electricity for animal sheds, biogas for cooking and vermicompost for manure for fodder and vegetables. Cows' milk is sold to cooperatives. Goats' milk is not yet commercial and is used for personal consumption only. The farm also has a free range of country chicken turkey. The farm was a coconut grove when it was purchased. The investors have still retained the trees in the farm. "I grow fodder for my animals but I try to grow sweet corn and baby corn so it serves both purposes. I have just planted Papaya tress and hope to see some revenue from it," shares Mr. Naidu. Coconut is the only commercial crop currently providing an annual turnover of Rs. 3 lakhs. Cows' milk fetch about Rs. 1.5 lakhs per year.
All crops in the farm are grown without any use of chemical fertilizers or insecticides. Only vermicompost, biogas manure and pit manure are used. Mr. Naidu plans to start making other organic tinctures fermenting cows urine with gram and jaggery. "Personally I think organic is over-rated and coffee table talk for the rich and west who can afford it. I think our farmers naturally live an organic life without much ado" Mr. Naidu adds.
Friends farm is still in its initial stages and Mr. Naidu has not taken up it as a full time commercial activity as he is yet to wind up his commitments in Bangalore. In the future, Mr. Naidu hopes to make this experiment in sustainable farming a success and be of some help to his village and villagers. He also wishes to try developing a dairy goat project and eventually try and make goat cheese.
Mr. Naidu is a mechanical engineer from IIT Chennai. He holds various years of experience in construction companies, handling large infrastructure projects. He later on set up his own company that manufactured Granite monuments for the US, France, and Germany. He sold his factory to take retirement and live a life away from the city.
Our Correspondent
Contact information : Friends Farm, Madargali Village Kadkola Post
VARUNA TALIK, Mysore District, Mob: 9886658432
Email: ramana.ramananaidu@gmail.com
Source : Agriculture & Industry Survey