Based in Hyderabad . In existance from 2002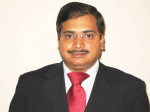 With a strong bottom-of-pyramid (BOD) segment focus, Intellecap was established in 2002.
The company was founded by Mr. Vinit Rai, the Chairman of the company. The work at Intellecap focuses on market oriented approaches that improve the quality of life of people at the Base of the Economic Pyramid (BOP). "The work at Intellecap focusses on sectors like financial services, agribusiness and rural infrastructure, healthcare, education, and clean technology," maintains Mr. Nilotpal Pathak, vice president, investment banking services.
Added Value
In the investment banking vertical of Intellecap, the decision on venturing into a sector or sub-sector is taken after carrying out a need-gap analysis and witnessing a significant opportunity of value addition.
"Agri-business and rural infrastructure is one sector that requires significant amount of not just government support, but also private sector investment. We look for enterprises in this sector where the money from mainstream funding sources can be put to use efficiently and professionally and to earn an yield which is commensurate with the risk associated with it," says Mr. Pathak.
Vertical Target
The three main verticals the company offers services include: business consulting, investment banking and research. The company is also engaged in various initiatives aimed at BOP segment of the economy. Intellecap offers strategic advisory services to international development organizations, businesses, and governments that seek to engage with BOP markets.
The company also offer investment banking services to enterprises in focus sector space in capital raising, mergers and acquisitions and corporate finance services. "We help them access private capital through various investors – equity funds, banks and other sources," says Mr. Pathak.
Moving to Next Level
The company's goal is to encourage social enterprises to grow to the next level, groom them, and offer them a platform where they can access capital, interact with different industry groups and take their business to the next level.
"As part of our Sankalp initiative, we offer companies mentoring services, hand holding for showcasing their company and take their story to a wider audience. We offer this service for enterprises focussed on BOP segment of the market. One can apply for Sankalp through our website," says Mr. Pathak.
Citing a success story, he says, "Eram Scientific won the Sankalp Competition last year. It is a social enterprise. It manufactures and installs e-toilets at public places. This company was earlier working only in Kerala, and had very limited impact. We have introduced them to a larger audience and now they have started working in other places outside Kerala."
Across All Sizes
Mr. Pathak, maintains that they work with companies of different sizes, "Some of them have a topline as low as Rs. 2 crores, and some running into Rs.35-50 crores.
They are all in different stages of growth. Intellecap has also setup a network called Intellecap Impact Investment Network (I3N) for early and seed-stage companies looking for funds. We have empanelled a list of impact investors who invest from a 100,000 USD to 1 million USD in such companies."
Mr. Pathak has done PG Diploma in Rural Management from IRMA (Institute of Rural Management Anand). He has 14 years of work experience.
Our Correspondent
For further information contact: Intellecap
5th Floor, Building 8-2-682/1, Banjara Hills
Road No 12, Hyderabad – 500034, India M: +91 8008200395 |
T: +91 40 40300200 (extn: 254) nilotpal.pathak@intellecap.net
www.intellecap.com
Source : Agricutlure & Industry Survey