Grows and procures exotic and leafy veggies through contract farming
Farm Picks (India) was established in 2012 with a vision to improve the supply chain efficiency in fresh agricultural products. It is 100% subsidiary of Malaxmi Agri Ventures, the promoters and holding company. Mr. Pavan Kumar Bang and Mr. K.Surender Reddy are directors of the company.
Mr. Bang identified four core sectors in agriculture namely [1] large scale farming, [2] agri inputs, [3] agri infra, [4] agri supply chain. He has enriched experience in agricultural fresh supply chain that led the company operations bridge the multiple step gaps between urban demand and rural supply through contract farming where farming inputs are provided to farmers and their farm produce is directly purchased at a predetermined price. Company also has its own 45 acres farmland for growing exotic vegetables and non-pesticide residue local leafy vegetables.
Hyderabad based Farm Picks has 150 acres of the farmland into contract farming. It primarily has small and marginal farmers in its contract farming network. "We select farmers having less than 2.5 acres farmland. We prefer family farm where both husband and wife work in the fields. Farmers having irrigation facility and able to grow vegetables throughout the year always get a preference," says Mr. Reddy. Around 70 farmers are working with the company and are managed by on-site team of 15 people. "We do village surveys and identify these farmers. If they are also willing to work with us then we proceed with the contract," he adds. These contract farmers are mostly located in villages/ semi urban areas in Ooty, Bangalore, Pune and Hyderabad.

Seed/seedlings are supplied to the farmers and they are trained on production technologies. "We also train them on post-harvest handling and packing. We don't charge anything for seed/seedlings. As a part of contract we supply farming inputs free of cost to our contract farmers," informs Mr. Reddy.
Technology and mechanization being used at the farms for growing exotic vegetables are drip, micro sprinklers and mulching. Speaking about mulching Mr. Reddy says, "In this technique the soil is covered at the root zone with plastic film hence it is largely helpful in having weed free cultivation, reduces water loss by evaporation and to some extent controls white flies (insects)." It gives savings of Rs. 15-20 thousand/acre.
When asked about the main crops grown by contract farmers Mr. Reddy replies, "Right now all together our contract farmers are growing 25 exotic vegetables. Also we have farmers who will grow pesticide free leafy vegetables around Hyderabad." As company provides farmers' a clear production planning there is no excess production to the extent possible. "We purchase everything produced by them," he adds. "As we have production planning, we know when the crop comes to harvest from one particular farmer. Our field staff visits regularly to farmers' farms and ensures right harvest is done at the right time." Time duration of 2-3 months is given to the farmers for the vegetables supply.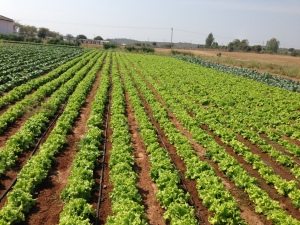 Company has two collection centres, Ooty and Bangalore. Vegetables delivery is either done by farmers at company's collection centre or in some cases company's procurement team collects veggies from farmer's farm. "If the volume of vegetables from one particular location is more we hire transport vehicles else we use volvo buses," informs Mr. Reddy. Procured vegetables are stored in warehouse and later packed in fresca bags, cora multi and cora life bags. "Considering low shelf life of the vegetables, it is pre cooled, rightly packed and delivered within 12- 24 hrs from the time of harvest to the customers," he adds.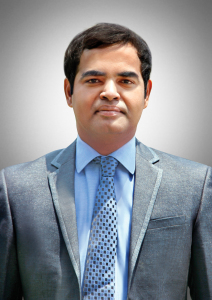 Buying cost of the vegetables at Farm Picks is decided as production cost + margin depending up on the type of vegetable. In case the market price increases more than 15 % than the contract price, "We also increase the price to some extent. Pricing for farmers basically is the prevailing contract price in that particular location," explains Mr. Reddy. On an average every farmer earns about Rs. 15-20 thousand per month. "Initially we used to pay immediately but now we are paying once in 15 days," he informs.
Selling cost of vegetables for hotel customers is by tender where as for retailers company has weekly/monthly pricing. "Presently our customers are from Hyderabad but we shall expand to Bangalore and Pune shortly," he adds. 5 star hotels, restaurants and modern retail stores are the target customers of Farm Pick. "We give credit of 15-45 days to our customers. They pay us through cheques," shares Mr. Reddy. Talking about the specialization he says, "We are in the evolving stage. It will take some more time for us standardize the supply chain."
Company is presently focused on growing, procuring and supplying exotic vegetables. "Right now we are not into exotic fruits. We only have contract farmers who can grow exotic vegetables and pesticide free leafy vegetables. Reason being as these are short duration crops there is quick cash flow to the farmers," he says.
Challenges faced are, "When price of veggies in market is high farmers try to sell their farm produce to others whereas when production is more and prices are less in the market they put pressure on us for buying their veggies," says Mr. Reddy. "In either case we buy veggies at contract price."
Mr. Reddy insists on doing pesticide free farming and does not favours organic farming. He opines, "Organic farming gives low yields not viable for small farmers instead we do pesticide free leafy vegetable cultivation. Once pesticides are sprayed it enters into the leaf tissues which cannot be washed and cause health hazards hence we avoid it strictly. We give normal fertilizers to the plants but spray only neem oil and other bio products as pesticides."
Sharing future plans he says, "We want focus more on pesticide free leafy vegetables and supply them fresh to customers by bringing new packing technologies which can increase the shelf-life of leafy vegetables.
Mr. Reddy concludes, "Our major focus is in fresh supply which has huge potential. We are in the process of raising capital from V.C funds for our future growth."
Contact details-
Farm Picks (India) Pvt Ltd
Malaxmi Courtyard, Survey No.157,
Khajaguda Village, Golconda Post,
Hyderabad – 500008, India.
Mob: 081069 85151
Email: surender@malaxmi.in
Web: http://www.farmpicks.in/