Trivandrum, Kerala based agribusiness consultants. Also provides ISO 22000 certification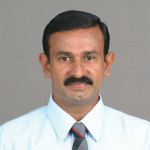 Ennar Business Consultants provides business solutions right from conceptualization of business ideas to project implementation in agriculture segment. They are also the authorized representatives of ISO certifying bodies ACM and Absolute Quality certifications for South India. Company was established in 2009 at Trivandrum, Kerala by Ms. Reeja, Ms. Neena R Nair and Mr. Vasudevan. It clocks an annual turnover of Rs. 60 lakhs.
ISO 22000 is food safety management system that is required for any organization involved in processing and producing food items. Mr. Sunil Kumar.M, GM Operations & ISO 9001/ISO 22000 Lead Auditor at Ennar Business Consultants says "ISO 22000 certification is for demonstrating the ability of the organization to produce safe food. Now it is becoming mandatory as per FSSA to take ISO 22000 for companies in food chain."
ISO Certifications : ISO 9001:2008 focuses on overall quality of the organization and exhibits its ability to produce quality products and services hence any organization in any industry can take it up. However, as agribusiness companies are related to food ISO 22000 is applicable. Mr. Sunil Kumar further explains, "ISO 22000 reveals the food produced by the company is safe to eat. ISO 14000 demonstrates that the company is not doing anything which harms the environment."
ISO Certification Procedure : Mr. Sunil Kumar elaborates on ISO certification procedure-
• Executing GAP analysis of the existing system and ISO standards
• Training employees on ISO awareness and food safety training if the company needs ISO 22000
• Documentation of all the manuals and procedures
• Generating the necessary records and implementing the system
• Internal auditor training
• Internal auditing to check for deviation and corrective measures taken
• Management review meeting to be conducted to ensure that the system is in order and then apply for certification from an authenticated certifying body.
Problems : ISO certification is becoming an aid to enhance sales of products. Mr. Sunil Kumar says, "many organizations are going behind cheaper certifications and consultancy services just to have ISO certification for marketing purposes. If the organization has to achieve the benefits of ISO certification they should focus more on system implementation than certification." It is crucial to select right certification body and consultants.
Future Plans : Company aims at becoming the leading consultants in India as well as abroad to provide complete consultancy to any entrepreneur planning to setup agribusiness organization.
Mr. Sunil Kumar is a dairy technologist with post graduate diploma in Rural Development Management from IRMA with 20 years of experience in dairy and food sector. He has worked in companies like Milma and Dairy Development Department of Kerala Government and in a Dairy and Juice company in Saudi Arabia. He is ISO 9001 and 22000 Lead Auditor and consultant for past three years.
Our Correspondent
For more information, please contact –
Ennar Business Consultants
B6, Suffis Arcade, Press Club Road, Oottukuzhy Jn. Trivandrum – 695011
Phone: 0471 6535354  Mob: 077360 66651/54/ Email: sunilmunnithan@gmail.com
Web: http://www.ennarbiz.com/
Source : Agriculture & Industry Survey