Offers services to dairy farmers to help them perform and earn better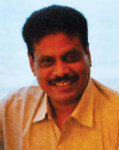 Ennar Business Consultants have been making their mark as dairy consultants since 2009. They provide Quality Management Services in the dairy sector, providing comprehensive solutions to all players in this field, right from production and processing till marketing.
Their support includes solutions for dairy farming, animal health management, production enhancement, clean milk production, technology for preservation, processing milk and products, formulating strategies for product, packing and market communication etc. Mr. Vasudevan, Managing Director of the company, highlights various aspects of dairy farming for first time farmers.
Starting a dairy farm
Setting up a sustainable dairy farm is considerably easy. Best resources can be attained at competitive prices to set up a farm. The quality of services available to support such an enterprise has improved manifolds as the risk of failing has drastically dropped. Further the management methodology for farm and business management, which can be adopted today, has made dairying a very fascinating option. For a start-up, the choice of cattle depends on the location. If the farm is in a location with high humidity and high temperature zone, cross bred cows will find it difficult to yield.
Buffaloes can be easier to manage here with wallowing tanks and cooling showers. Milking technology is easier to incorporate in a cow farm. Similarly buffaloes are sturdier than cross bred or pure bred cows, thereby reducing risks. However, the quantity of milk produced by a cross bred or pure bred will be significantly higher, even though, the composition will be significantly lower than buffalo. Hence a start-up farm must analyze the climatic situation and market requirement. Technology, knowledge, and expertise readily available in the market can greatly reduce the associated risks.
Dairy farm as a parallel business
Mr. Vasudevan believes that dairy farming, as a parallel profession, comes with its own pros and cons. Specialized software designed for farm and herd management can enable people to manage a farm located at any other place from a different location. However, he believes the real pleasure of managing this enterprise comes from the touch-and-feel that one gets every day at the farm. Little aspects like early morning milking, early evening milking, animal health and its behavior, the odor, and hygiene requirements can be understood better only when the entrepreneur's time is dedicated to the farm undivided.
Preferred breeds in India
"Murrah will be the buffalo of my choice. If you are looking at cows, I would recommend a farm with cross bred HF and jersey or high milk composition," shares Mr. Vasudevan. Gir, Sahiwal, and Sindhi should also be added in the cow farm. Indian breed can withstand Indian weather condition. However it cannot be a very profitable venture.
Dairy farming, if done properly, will give 30% profit on investments made
A well thought-out and executed dairy farm, managed scientifically will give more than 30 % IRR. Any results below 28% indicate deficiencies in management practices. With better fodder production techniques, one can have sufficient fodder for up to 7 cows. Closed or open shed farming can be decided depending on the local conditions. In locations, where temperatures do not go beyond, say, 30 degrees, an open shed would suffice.
Hydroponics systems for growing fodder
Hydroponics is a good option to grow fodder but its only drawback is its high cost. However, not necessary when one can source a cheaper land and manage contract fodder farming and steady supply of good fodder.
Ennar Business Consultancy's services
"We are mainly focused in South India. However, we have traveled and studied farms in Chhattisgarh, West Bengal, Maharashtra, etc." Mr. Vasudevan adds. The consultancy provides a comprehensive solution for all dairy needs including engineering support, adequate and optimum equipment mix for farm, fodder supply, good animals appropriate for the farm, health and farm management protocols and training, waste disposal methods, power generating technology for larger farms, adequate and optimum milking technology, training on all aspects of farm management including calf, preservation of farm produce, processing if required and tie up with sales channel for the farm's produce.
The company also helps entrepreneurs to avail bank finance, specialized manpower like dairy farm manager, veterinarians, processing plant key personnel, and dairy farm labor. Ennar can help an entrepreneur in all aspects of starting and sustaining a dairy farm or a processing plant. An entrepreneur can achieve 28-30 % IRR through its services.
Ennar's future plans
Ennar Consultancy aims to create successful enterprises in dairying and food which will be able to contribute significantly to the economy. They wish to bring in the concept of quality assurance in all farms and food processing enterprises. "We also want to help under privileged counties in Africa and elsewhere to trigger their own White Revolutions so that the local population is benefited both on health and economy," Mr. Vasudevan shares.
About Mr. Vasudevan
Mr. Vasudevan is a gold medalist in Dairy Technology from Dairy Science College, Bangalore. He did his post-graduation in Management from Indian Institute of Management, Ahmedabad. He stepped into the dairy, food and Agriculture business management field six years ago.
Our Correspondent
Contact details: Ennar Business Consultants
B6, Suffis Arcade, Press Club Road, Oottukuzhy Jn, Trivandrum – 695011
Ph: 0471 6535354 Mob: 09880567467
Email: info@ennarbiz.com / md@ennarbiz.com
Web: www.ennarbiz.com
Source : Agriculture & Industry Survey