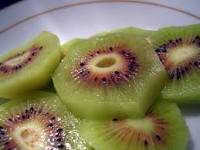 Awareness on health foods is increasing, and so a few crops that remained unknown for years are suddenly in limelight. Grains such as amaranth, buckwheat and finger millet, quinoa seeds and kiwi fruit referred to as 'under-utilized crops', 'potential crops', 'future crops' are highly nutritive that would certainly serve the societies in a better way. "These crops have importance in the long term sustainability of traditional agricultural production systems including meeting the challenges emerging of food and nutritional security and climate change," shares Dr. J C Rana, Senior Scientist at Regional Station of National Bureau of Plant Genetic Resource (NBPGR)
Quinoa
Quinoa was introduced to India as early as 1951 but gained momentum when the United Nations declared 2013 as "Year of Quinoa'. Gluten free (Celiac Disease, IBS), high contents of protein (12-20%, contain all essential amino acids), vitamin (A, B2, E), mineral (Ca, Mg, Fe, Zn) and health supportive fats (Oleic acid) contribute to the rich nutritional profile of Quinoa. The crop is tolerant to adverse conditions like salinity, drought, frost, and diseases and insect pest. It is a facultative halophytic crop plant which can tolerate the salinity level of sea. It can be grown on marginal soils with fewer inputs. "Presently, it is being grown as export commodity in parts of South India especially AP and Karnataka and also in Northern states of HP and Punjab," informs Dr Rana. Europe is the major buyer while in local market it is being sold in big shopping malls.
Amaranth
Grain amaranth is mainly grown in Gujarat, Maharashtra and almost all hilly region.
Buckwheat
"Buckwheat holds very high export potential but unlike China we have a lack of assured market network, primary processing units and add value options which can meet export standards," avers Dr. Rana. It is grown largely in hilly states and some parts of West Bengal.
Finger Millet
Finger Millet is speared to states of Tamil Nadu, Karnataka, AP, tribal parts of central India and all hilly states.
Kiwi
Kiwi, being high in nutrients and low in calories, is gaining popularity and so demand is also increasing. It is easy to grow and there are not too many problems. Dr. Rana says, "It can be grown in the mid Himalayan altitudes ranging between 800-2000 m amsl. However, we need to introduce more varieties like 'Sun Gold' and 'Zaspari Gold' which have yellow flesh." 'Hayward' is good for large fruit size and suitable to areas with a little higher elevation while others like Allison, Monty and Bruno are suitable for mid hills. Kiwi fruit is higher in vitamin C per unit weight than most other fruits.
Dr. J.C Rana did his Ph.D. in Genetics and Plant Breeding. Presently, he is working as Principal Scientist at National Bureau of Plant Genetic Resources (NBPGR) Regional Station, Shimla. His current areas of work are plant genetic resources management including on-farm conservation and sustainable utilization and improvement of potential crops and understanding the impacts of climate change on agricultural cropping patterns, phonological events, and floristic diversity in the Himalayan region.
Contact details-
Dr. J C Rana
Senior Scientist at Regional Station of National Bureau of Plant Genetic Resource (NBPGR)
NBPGR Regional Station – Shimla Phagli, Shimla – 171004, Himachal Pradesh, INDIA
Ph: 0177 2835459
Email: ranajc2003@yahoo.com / ranajcnbpgr@gmail.com