A brief discussion with Mr. Gogulamanda Ananadara Rao, a floriculture consultant regarding the right number of Dutch rose saplings to be planted per acre; cost of cultivation; use of greenhouse; and total production
Members who participated in this discussion :
• vish7007     • 77raja • shingote  • shrushti  •  Gogulamanda Ananadara Rao
To connect  with them visit www.agricultureinformation.com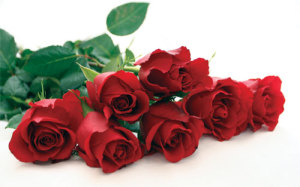 Mr. Rao maintains as many as 16,000 saplings can be raised per acre. He pegs the net returns one can expect from Dutch rose cultivations at Rs.10-12 lakhs per acre with an estimated expenditure of Rs.6000-Rs.10000. He adds, "Higher returns up to Rs. 15 Lakhs can be obtained per acre."
Red loamy soils with good drainage facilities are best suited for cultivation of Dutch roses. Drip irrigation is recommended for best result. "In India Karnataka is ideal for cultivation of Dutch roses," maintains Mr. Rao. Dutch rose has huge domestic as well as export market, especially in Europe.
Greenhouse Cultivation
The cost of setting up a polyhouse on one acre is approximately Rs 37 lakh and working capital will be Rs. 20 lakh. "A hike of 10% may be added to this cost as all input costs are increasing," adds Mr. Rao.
He gives the example of his own polyhouse, "Rose cultivars were raised in a naturally ventilated polyhouse (NVP) which was oriented in north-south direction with a size of 28 m length, 20 m width (28 m × 20 m = 560 m2) with central height of 6 m.
The frame was constructed with galvanized iron pipe. The area for side ventilation and top was one meter. A rollable low density polyethylene (LDPE) flap was provided on all the sides of the polyhouse to control the ventilation area and to cover the side vents during rainy season to avoid the entry of rainwater."
He adds, "Glazing was provided with 200 ? (800 gauge) thick ultra violet stabilized low density polyethylene film. Shade net of 50 per cent (white color) was fitted inside naturally ventilated polyhouse, which is used to spread and roll according to the requirement of shade and cooling effects inside the polyhouse. Drip irrigation system was installed for the complete cropped area. The temperature (30 – 340C) and relative humidity (85% –90%) inside the polyhouse were maintained."
===================================================================
Gogulamanda Anandarao Rao
Providing consultancy services in agriculture since 2008. Based at Mattaparru Village, Andhra Pradesh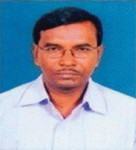 Mr. Gogulamanda Anandarao Rao offers consultancy services in floriculture, dairy, poultry, emu birds, horticulture (sweet orange and mango), rural godowns and any activity under agriculture. He predominantly targets the farming community. Mr. Rao reached out to farmers through print media and online advertisement. He mainly targets Andhra Pradesh and Karnataka. He also consults in other states like Gujarat and Central Indian states. He advises on how to get loans from banks for cold storage, goat farming, and farm forestry.
Challenges Faced by Indian Farmers : Mr. Rao says, "Farmers are resorting to crop cultivation mainly mono crop. For example they do paddy crop either single or double crops without taking up allied activities like dairy or sheep or other subsidiary activities and hence they face shortage of income leading to failure in repaying loans to banks and becoming debt-ridden. Awareness about diversifying agriculture has to be created for augmenting their income levels."
Mr. Rao is an agricultural graduate B.Sc (Ag). "I hail from tenant farmers family and I have undergone work experience in agricultural activities, and dairy. After completion of my degree I worked in Tobacco Board as technical supervisor from 1979 to 80. Later I worked in the department of agriculture, government Andhra Pradesh, as agricultural officer for 2 years and educated farmers on cultivation of crops and horticultural activities.
He adds, "I joined a nationalized Bank in 1982 and have worked closely with farmers in helping them in activities like land development, minor irrigation, crop financing, fisheries, emu, poultry, mushrooms, rural godowns, sheep, goats, and almost all sectors of agriculture. I have been actively involved in sanction of large scale agricultural term loans, national horticultural proposals.
I also worked as Managing Director of Syndicate Farmers Service Cooperative society at Atmakur for 5 years wherein I worked as lead district manager for Nellore and Prakasam districts and involved in preparation of district credit plans and implementation of poverty alleviation programs. Now I am sub-manager in a nationalized Bank at Nellore."
Contact Details- : Gogulamanda Anandarao Rao, Mattaparru Village, Colony Bolletigunta, Vedangi Post, via Jinnur-534265, Pdoduru Mandal, West Godavari Dt, AP Mobile: 9703128495 Email: garao56@gmail.com
===================================================================
Join the discussion at- http://bit.ly/11In4SR
Source : Agriculture & Industry Survey