"I never tried to compete with big brands. She have my own brand and my own customer base."
There has been remarkable growth over the decade in the food processing industry with a multitude of companies and start-ups offering ready-to-eat and other processed food. Dr.Neema, who holds a master's degree in biotechnology, developed a fascination towards food processing during her tenure with CFTRI, Mysore. As part of her dissertation she worked under Dr. S. Raghava Rao, Senior Scientist and Director of CFTRI, in the food engineering department that focussed mainly on processing of food products and ready to eat mixes.
During that time, she also did a one year program on food processing and packaging technology and had the opportunity to train under renowned personalities in the food processing industry. She was exposed to equipment design as well, like for instance the chappathi making machine. When the Tsunami had badly hit India, she and her team was able to make thousands of chappathis and send them to the relief camps in Chennai. By then Dr.Neema had inculcated a passion for pursuing a career in the food processing sector. This is what paved way for the formation of Tabitha Food Products.
Tabitha Food Products was incorporated in 2014 in a place called Naguvanahally 7kms from Mysore. The company was established to process and manufacture high quality instant breakfast mixes, hygienically processed flours and masala powders without preservatives. Having a skilled food technology expert as a proprietor of the company, gave them an upper edge to focus on quality, training, research and development.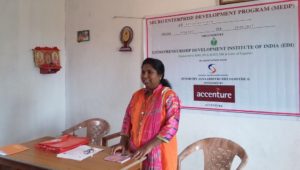 Dr.Neema also dedicates time to train the women sector and provides employment opportunities to the ladies who are not able to come out of their houses or village because of their own constraints. She has trained more than 100 women in Food processing and packaging technology across Karnataka as part of Entrepreneurship development programs (Skill India, Initiative). Dr.Neema was invited as a trainer at one of the centres of the railway department as part of a project initiated by the government. Here several women were identified and trained to run a food processing business unit. She also supports women who collaborate with her to get their products processed, packed and priced appropriately.
Future of the food processing sector
Diverse changes have taken place in the rural and urban lifestyle. More and more women from the rural areas have started looking for employment opportunities. They have started coming out of their households to earn a living. As there are several players focussing on spices, frozen food, pickles and ready to eat mixes, many avenues have opened up for the women of the rural sector.
Life in the urban areas have also become very fast. People are in a hurry and don't have the time or patience to cook. Several people have started going abroad for work or studies because of which eating habits have also changed drastically. Everybody wants it quick and easy urging them to look for instant solutions. This is resulting in an increase in the consumption of ready to eat products and canned food. Hence there is huge market potential for food processing in both the rural and urban sectors.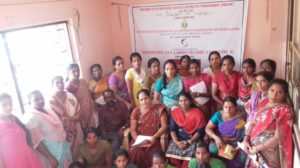 What makes Tabitha Stand out
Dr.Neema ensures that through Tabitha she offers hygienic food processed in a scientific manner. Her products are 100% preservative free and does not make use of any sort of chemicals. They source authentic ingredients for making instant breakfast and snack mixes then processes it. Thus Dr.Neema tries to give a good blend of rural and urban preferences. Inspite of such efforts people do have their own concerns as well. Many of them want their traditional home cooked food and are not ready to try instant processed food. It is difficult to convince such people that the quality of the food is not being compromised even though it is processed. There are several ready to eat dishes made using chick peas, kidney beans, cottage cheese etc which is packed in food grade pouches that just needs to be dipped in hot water and is then ready for consumption. Such quick fixes offered by the food processing industry helps people in their fast life. There are many more of such avenues that can be explored in this industry.
Challenges faced by Tabitha Food Products
With tycoons like MTR, there is lots of competition out there in the market. Many big players already exist and many more are trying to creep in, making it difficult for start-ups to set their foot in and thrive. Everything right from packaging to branding plays a vital role. Market surveys shows that if people are given two options, one being healthy & hygienic food in a simple see-through transparent packaging and another a very colourful and fancy packaging the contents of which cannot be seen or judged, most of the people always opt for the colourful one. Dr.Neema has not been able to talk them out of the colourful packing concept. Such mindsets are compelling small companies to invest more on aspects like packaging instead of the quality of the product. However, Dr.Neema opts to focusses on the quality itself. They aimed at serving the upper and middle-class markets in India. People in Mysore know her brand and inspite of not being packaged in a beautiful fancy cover they go for it as it is 100% preservative free. Big brands like MTR have a huge demand. Some of them encourage start-ups like Tabitha Food Products by sourcing their products and then reselling it in the market under their brand name. This is a huge boost for the growth of start-ups.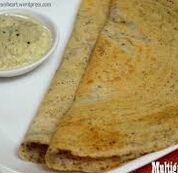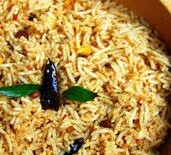 The driving force
"If you think there is a competition everywhere and you have to break through all that, it would not work out. Just keep moving ahead parallel to them", says Dr. Neema. She never tried to compete with big brands. She has her own brand and her own customer base. At this juncture, they cannot afford to try out big marketing tactics like "Buy one, Get one free" offers in malls. She is trying to break even and sustain it instead of competing with the rest of them. They have been able to cover a lot by just direct marketing itself.
"Whatever I choose to eat, is what I would want to give others too. If we opt for fresh, healthy, chemical free food, then give the same to others as well" says Dr.Neema. She strictly against the usage of strong chemical or preservatives. Consequently, they ventured into manufacturing quality products by utilizing the most advanced production technology. Because of their high quality standards and reliable delivery schedules, they have been able to build and maintain a solid customer base in Mysore, catering to the needs of most of the Schools, Banks and the people out there. Her products are also exported to countries like Dubai, Bahrain, Russia, US etc. purely on demand.
As a start-up they had their own share of hiccups all along the journey. It was not easy to get through the government policies, certifications needed for being able to export products inspite of having an FSSAI certification and valid company registration. The introduction of GST also brought up many changes. As they grew, it was sometimes difficult to manage the increase in demand with a small group.
Formula for success
The willingness to take up challenges combined with a passion to be in this industry are the two key ingredients needed for pursuing a career in the food processing sector. Every area has its own comfort zones and back logs. Ample home work and research needs to be done to identify the market to which your products can reach out to. Only after the market pulse is clearly understood should production begin. Once a company is set up, taking it to the next level is also important.
The food processing industry has an ocean of food products in it. Dr. Neema concentrates on products, like healthy breakfast mixes, that serves the needs of the urban sector. For any budding entrepreneur, her advice would be to focus on one product, establish yourself with it and then diversify to other products taking one baby step at a time.
Dr. Neema.K.N
Proprietor Tabitha Food Products,
Mysore
Phone: 8050061183